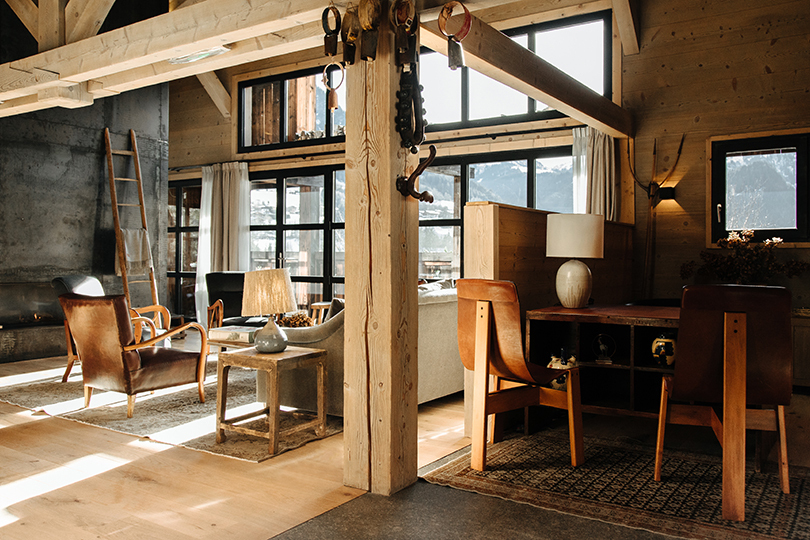 Beaumier's L'Alpaga in Megeve
Les Hotels d'en Haut was acquired by KSL Capital Partners in 2019 and currently includes eight hotels in France, now to be known under Beaumier.
With 30% of customers already coming from the UK, president and chief executive Eric Darde said this would remain a key target market once travel was up and running. "Focusing on the UK is an absolute must for us," he said.
As part of its expansion plans, this will also be a place the group looks to open a hotel, Darde added, along with Italy, Spain and the Swiss Alps.
"When the company started, we only had hotels in the French Alps, but things have changed and we have hotels now in other parts of the country, so we needed to change the name," Darde said. "We wanted to find a name still committed to France, to show our connection to the country, but also to make it a more universally recognisable one – 70% of our guests are non-French so we just wanted something easier for them to use."
In October 2020, the company bought three hotels in Provence, and has been working on renovations of existing properties too.
Les Roches Rouges in Saint-Raphael and L'Alpaga in Megeve have just been renovated. Others that have been refurbished are Le Val Thorens – the group's first hotel in 2011 – and Le Fitz Roy, which have both had multimillion-euro investments to make them "the best in Val Thorens". Le Moulin in Provence has also been renovated in time for the summer. The other hotels are Les 3 Vallees, Le Galinier and Capelongue. "By the end of 2022, the whole portfolio will have been refurbished," Darde said.
He said the company would tend to look for future hotels of around 30-80 keys, to keep "the sense of hospitality we developed over the years" and would probably have 15 hotels in the group within the next couple of years.
He added sustainability would remain a key focus of how the company operates.
"The pandemic has reinforced the desire among people to come back to what's important: reinforcing nature, wellbeing, good local produce and cuisine and spending time with family and friends," Darde said.