Pharrell Williams opens first hotel in Miami
27 Apr 2021
by April Hutchinson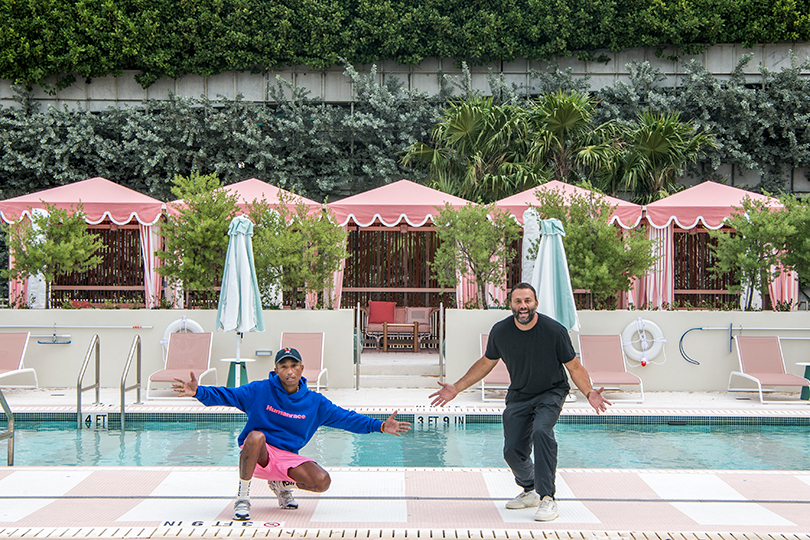 Pharrell Williams and David Grutman at their new hotel
Singer, musician and entrepreneur Pharrell Williams has opened his first hotel, a pastel-coloured property in Miami's South Beach.
Williams has collaborated with David Grutman of Groot Hospitality to open The Goodtime Hotel, also Grutman's first hotel.
The 266-room lifestyle project is on Miami Beach's Washington Avenue and 6th Street and brings to life the Art Deco style South Beach is known for, with a huge emphasis on creating "enjoyable public spaces".
"We want The Goodtime Hotel to impart a feeling of both revitalisation and that rare, exciting thrill that takes over when you discover something special," said Williams. "It's that adrenaline-fuelled sensation of entering a whole new setting and a whole new mindset; this place will provide a natural good time for all who come through."
To continue reading...
Please log in below or join now for access.