Red Carnation plans Botswana debut
01 Dec 2020
by April Hutchinson
The Red Carnation Hotel Collection is to reveal its first property in Botswana, with Xigera said to be "ground-breaking in its scope and vision" and the "culmination of a lifelong dream of the Tollman family".
As well as Red Carnation, the South African family owns the Uniworld, Luxury Gold, Insight Vacations, African Travel, and AATKings businesses among many others worldwide, as well as spearheading the Treadright Foundation.
Xigera – pronounced 'kee-jera' and named for the Pied Kingfisher that makes its home amid the watery channels of Botswana's Moremi reserve – opens in January and is conceptualised by Toni Tollman, Philip Fourie and Anton de Kock, who have collaborated with Southern Guild gallery.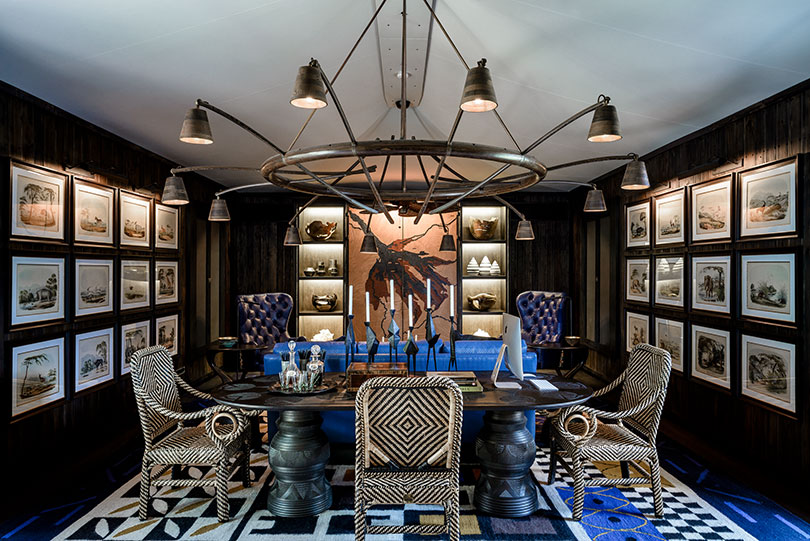 Opening on the western side of the Moremi Game Reserve in the Okavango Delta, Xigera takes the concept of local design to the next level, with hand-crafted bronze elements, local artwork and all furniture made by African artisans in natural materials.
The camp sleeps a maximum of 24 guests in 12 suites, including one two-bedroom family suite situated on two islands, bridged together with a bronze lily centrepiece.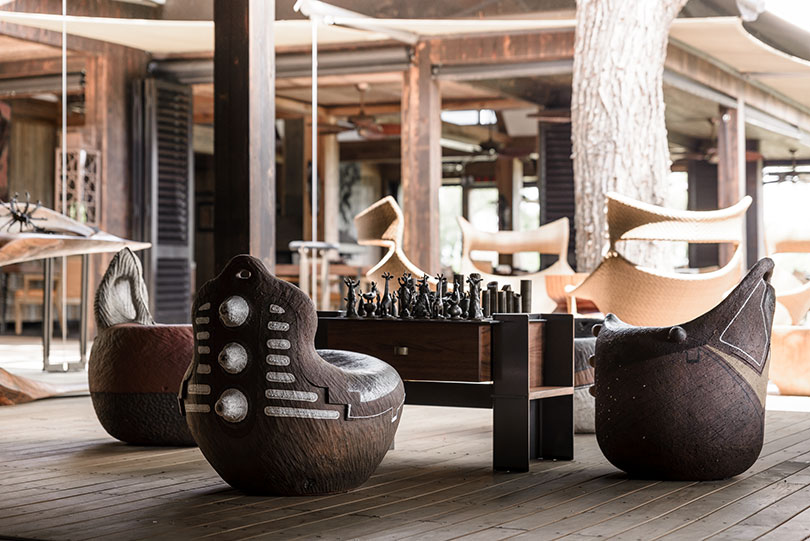 Guests get to stay in a 'living gallery' of bespoke works commissioned by some of Africa's best artists and craftspeople, such as Adam Birch, Madoda Fani, Porky Hefer, Otto du Plessis and Stanislaw Trzebinski, and gathered for the camp over 18 months.
Pieces include some of South African artist Porky Hefer's trademark woven 'nests' for guests to sit in, and a totemic firepit sculpture by blacksmith artist Conrad Hicks.
For dining, African-inspired menus are designed by Red Carnation executive chefs complemented by signature recipes inspired by Bea Tollman's own dishes, while the cellar showcases a range of premium Champagnes and wines, including some from Xigera's sister vineyard, Bouchard Finlayson in South Africa.
Children over the age of 12 will be welcome for family stays, and experiences on offer will include glass-bottom mokoro boat excursions through the Delta's waterways, a "sleep-out" experience in a baobab treehouse 1km from the camp, spa treatments by Tata Harper – a first for Africa – and game drives.
Rates at Xigera Safari Lodge start from approx £1,847 per adult per night sharing, on a fully inclusive basis (except spa), with all park fees and all activities.