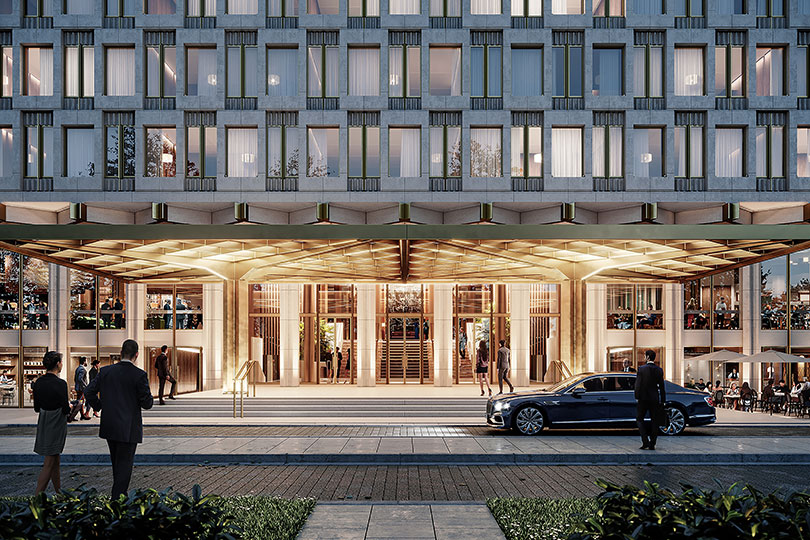 The Chancery is the name for Rosewood's new hotel in London
We may have to wait until 2024 to see what it looks like properly inside, but The Chancery Rosewood will likely be worth the wait, and new images show what to expect from the exterior.
The Chancery Rosewood's name pays homage to the building's origins as the "first purpose-built chancery in London", designed by Eero Saarinen in 1960 as the home of US diplomatic relations and administration for almost 60 years.
In a district packed with embassies and much older buildings, the mid-twentieth century Mayfair landmark commanded attention from its position over the western border of Grosvenor Square, as it became a strong statement for the UK-US diplomatic relationship over the years.
It's a building and location that former US president Donald Trump said was "the best site in all of London", dismissing the move by president Obama to relocate the embassy to Nine Elms, which Trump said at the time was a "lousy" location.
That has since developed into a sprawling, upcoming district on the banks of the Thames neighbouring New Covent Garden Market and Battersea Power Station, soon to be home to Apple's UK HQ. The move was also reportedly because the old site was too small to install more modern security measures.