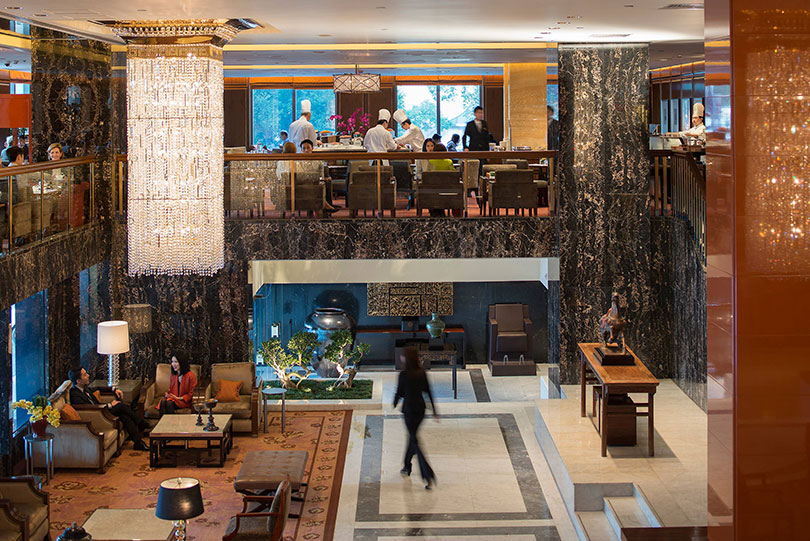 Mandarin Oriental Hong Kong
At one point during the pandemic, Mandarin Oriental had just 200 guests staying across its portfolio of 32 hotels and residences in 23 locations; a frightening prospect for any business.
But with a long heritage, loyal guests – not to mention the roster of celebrities that are part of the group's 20-year "I am a fan" campaign – and a strong ownership and financial backing, boss James Riley is realistically, but positively looking to the future.
"We have reopened most of our hotels now, but there was a point at which we had three quarters of them closed around the globe," he says. "We still have New York and Barcelona closed, but otherwise during the third quarter, we got all of the hotels reopened. At the end of July, we announced a loss of $102 million and roughly at that point, we were losing about $20 million a month... But as a group, we are able to survive and manage our way through that because we've got very strong cash resources and shareholders who are very strongly committed."
He mentions an organic pivot to domestic business, with the group's flagship Hong Kong hotel continuing to hold its own, while in mainland China "where the virus has been very tightly controlled and managed", business levels have returned very close to normal in the last three or four months, with 80-90% occupancy.
In Europe, resorts such as Mandarin Oriental, Bodrum in Turkey and Mandarin Oriental, Lago di Como in Italy did have a positive summer, but as Riley points out, every part of the world is experiencing the virus and its impacts in different ways.
"If you look across Asia, every single jurisdiction has taken the approach of closing its borders, which is a very different position to Europe, which was probably open right the way through the summer, so from a travel perspective, we're in a bifurcated world. "I think the [travel] barriers between Asia and Europe and the US are going to remain in place for a considerable period until there is some solution to the virus. From a governmental perspective, the question would be 'why invest in the lockdown of our borders [in Asia] and then throw it away for people to come in' after having kept the virus out for so long."
"My expectation is that we are going to have a difficult winter in the Northern hemisphere, but I'm hoping that we will start to see a greater degree of movement and action coming through by the second quarter of next year," he points out. "Consumers have certainly become more conscious of the value of travel to them. If there's one thing that's come out of this – people really know what they're missing. And that gives me enormous confidence in the resurgence in the business that will come once the pandemic passes."