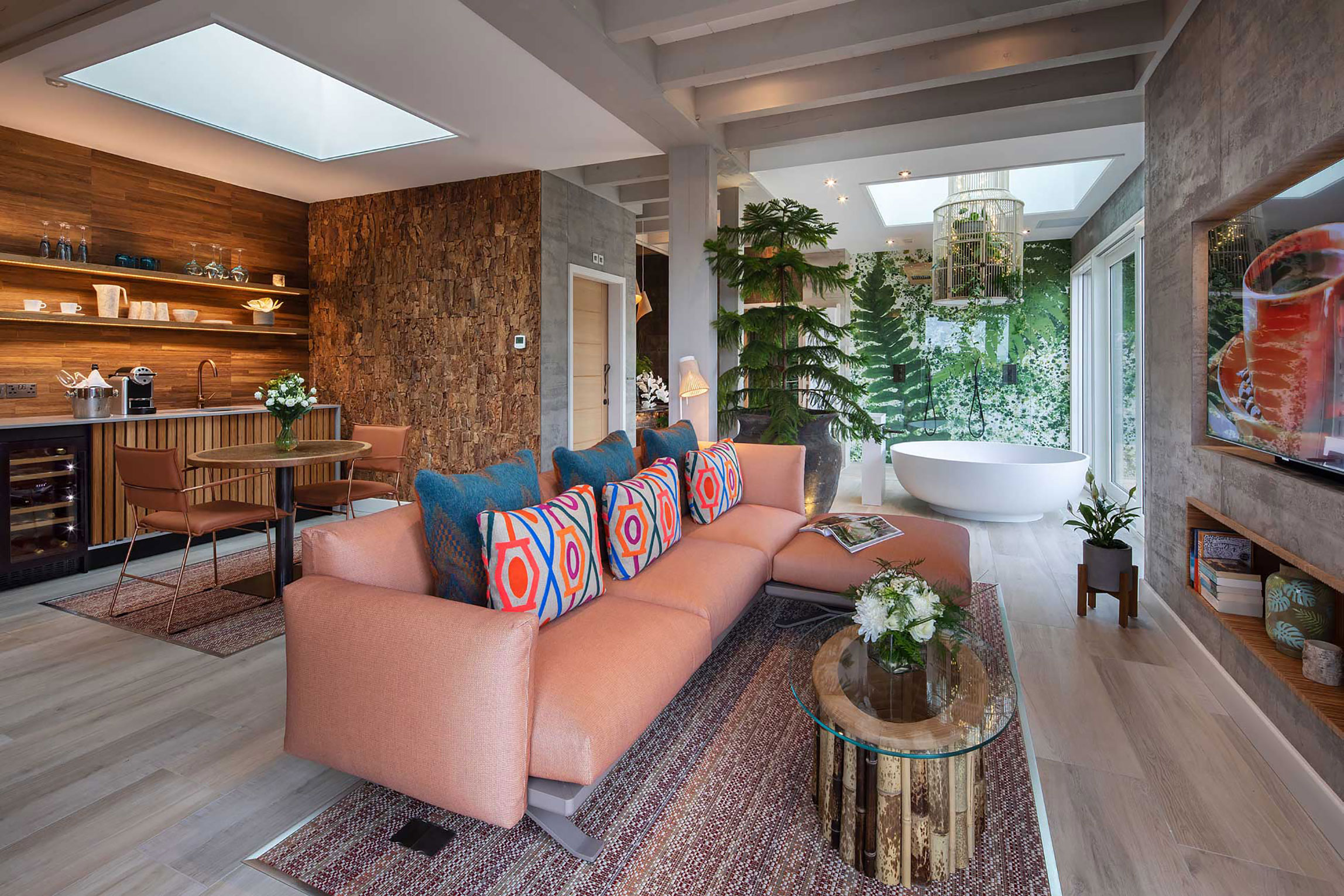 The Scandi-style chic of one of Gilpin's Spa Suites
It's embarrassing to say the only occasion I have spent any time in our beautiful Lake District is passing through en route visiting candidates for TTG's Top 50 travel agencies (shout out to Cumbria Travel and Travel The Globe), usually involving very long drives and only short stops in various towns.
But like many of us this year, my international travel wings were clipped, so I naturally found myself looking for escapes and inspiration closer to home, and I definitely found it with Gilpin, a beautiful little spot near Windermere, with its already innovative Spa Lodges, two terrific restaurants and now the cherry on top – three new Spa Suites.
If we've heard one thing over and again during these months of Covid chaos, it's that luxury travellers will be seeking privacy, sanctuary in nature and ways to ramp up wellbeing; when the Cunliffe family – who have owned and run Gilpin for decades – were planning these standalone wellbeing cabins, little would they have known how apt an idea they would have had for these times.
Taking the chance to make up for that past neglect of the area, I booked in for two nights to really get settled – to stay any less in one of the new Spa Suites is to do them an injustice, as they really warrant more than a one-night stand.
Gilpin's reputation precedes it, but these new "suites" take things to the next level, and I'd stick my neck out and say they are one of the most impressive new hospitality products I've seen in a while (even before I stopped going Anywhere this year).
The term suite is also a bit of a misnomer, as they are actually standalone Scandi-style boxy lodges rooted in soothing biophilic design, and seem to "float" over their own ponds. They are cleverly built just up from the rest of the hotel product to give further seclusion, and privacy is further enhanced by a two-metre curved wall made from traditional Lakeland stone around the outside decking area and garden.