Tips for a twin-centre Cuba trip
23 Mar 2020
by Madeleine Barber
While Cuba's political past may attract curious tourists, this isn't all it has to offer, with enough atmosphere, nightlife, art and beaches to appeal to anyone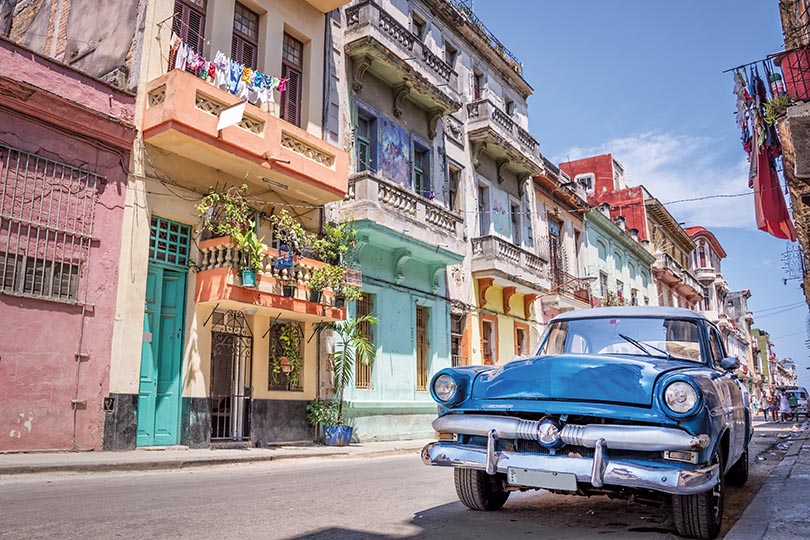 The "vroom pfft, vroom pfft" of a bright blue Pontiac '57 pootling towards Havana's National Capitol Building can just about be heard over the rattle of maracas and boom of bongos rising from the rooftop of Hotel Inglaterra.
Its "English" name is just that – a name – for this scene is comprehensively Cuban, complete with cocktails laden with Havana Club rum, salsa dancers sweeping between the tables and a warm evening breeze that almost cools my clammy skin in the 28°C heat.
It's my first night in Havana and an adamant refusal to join in the salsa sees me stick out like a sore thumb. Here, it seems, everyone can dance. Instead of revealing my incompetence to the locals I take my daiquiri to a quiet corner and admire the view over Havana's Unesco-listed Old Town. Many of the buildings have crumbling walls and ceilings, with modern structures almost non-existent, but there's an ethereal beauty to this city. Its residents spend their days gossiping in doorways, shouting Spanish across the way from four floors up and dancing salsa in the street. Not to mention the colours – there aren't enough adjectives in the dictionary to describe Havana's kaleidoscopic character.
Art attack
To the west of Havana's Old Town lies an equally colourful attraction: Fabrica de Arte Cubano. This former oil factory is now an art gallery, cinema, theatre, concert hall and club rolled into one, designed to celebrate contemporary Cuban art in all its forms.
Up a spiral staircase lies a roof-terrace restaurant where I dine on freshly grilled octopus and sip expertly crafted cocktails in the moonlight – this set-up wouldn't look out of place in London's Shoreditch or New York's Brooklyn and would be a hit with any fans of fine dining heading to Cuba.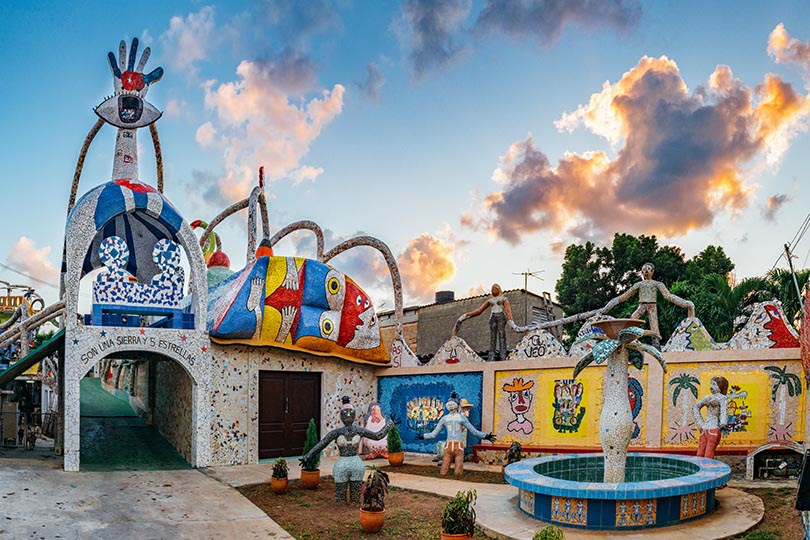 Art lovers meanwhile should be directed to travel even further west of the city centre, taking a classic car taxi to Fusterlandia. This neighbourhood – also known as Jaimanitas – is home to mosaic artist Jose Fuster, who has decorated the houses and streets in the district to such a degree the area makes Antoni Gaudi's Barcelona Park Guell look demure. Depictions of musicians and mothers sit beside carefully curated military mosaics, showcasing Cuban culture and history in what is truly an artistic revolution.
But Jose Fuster is not the first creative type to make Havana his home. In 1928 writer Ernest Hemingway visited Cuba for the first time, only to fall for the island so hard he lived here intermittently for 30 years. Reminders of his residency are visible all over the city, but literary buffs would do well to start with a visit to room 511 in the Art Deco Hotel Ambos Mundos, from which he wrote a number of novels. The building sits on Obispo, a street alive with menu-wielding waiters, souvenir shoppers and guys on guitars, offering travellers the option to rest at El Floridita, a cocktail bar that was one of Hemingway's favourite hangouts.
En route to check it out, I hear a band belting out Cuba's most famous jingle: Guantanamera. This was not the first time I was hearing the song's plucky notes, and it wasn't the last, as a few days later in the colonial town of Trinidad on Cuba's south coast I hear it during dinner at Real Café Restaurant, and then again at Disco Ayala.
Trinidad time
Trinidad's Disco Ayala is no normal nightclub. It brings a new meaning to "underground scene", with revellers dancing the night away literally underground, in a cave blanketed with stalagmites and stalactites illuminated by disco lights all colours of the rainbow. With an entry fee of five CUC (around £4) including a cocktail, and a mix of techno beats and salsa-friendly songs, Disco Ayala attracts hoards of locals and a handful of tourists dancing until late.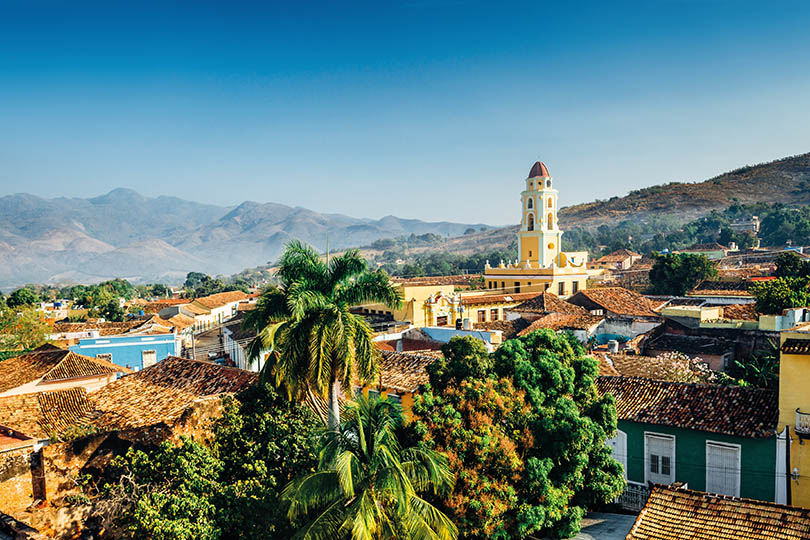 During the day, Trinidad offers a much sleepier vibe, with horses and carts wobbling over narrow cobbled streets and tourists soaking up the Cuban sunshine at outdoor cafes and restaurants. This Unesco World Heritage Site has a rich history as a trading town, specialising in leather, salted beef and sugar over the years. In the 19th century, Trinidad and its surrounds were responsible for a third of Cuba's sugar production.
After a morning getting lost in Trinidad's latticed streets I decide it's time to cool down at Playa Ancon, a 20-minute drive from the town centre. Here I sip on a frozen daiquiri, wiggle my toes in Colgate-white sand and listen to the lapping of iridescent water on the shoreline.
There are few activities that could pull me away from Playa Ancon, but I can't miss an opportunity to improve (and when I say this, I mean gain in the first place) my salsa skills, so I return to the town, pull on a floaty red dress and meet my dance instructors. After a lot of "one, two, three" and "one, two, three, and turn" I'm able to complete a short sequence without kicking anyone in the shins. This means, if I am ever to return to Havana's Hotel Inglaterra, I might just have the confidence to cast my daiquiri aside and join the locals for a steamy salsa session.
Top tips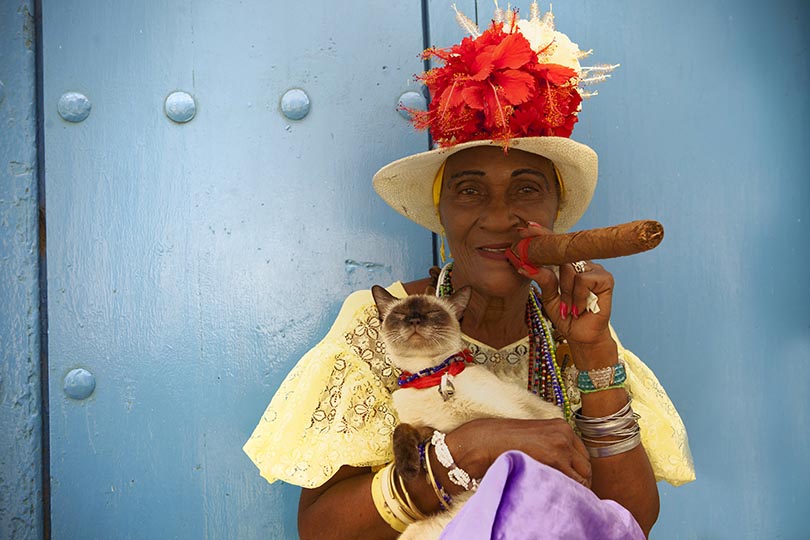 1. Bust myths
Emphasise that Cuba is a safe choice. There's a common misconception that the island is dangerous, but locals are kind, friendly and thankful that tourists are visiting – clients need be no more vigilant than they would be in Barbados.
2. Coast along
For customers who want a city and beach break in one, recommend they swap their Havana-Trinidad twin centre to Havana-Varadero. This coastal resort is said to have one of the best beaches.
3. Money talks
Recommend taking spending money in euros and change it to convertible Cuban pesos (CUC) on arrival at the airport. Suggest taking enough not to need an ATM or bank – these are rare and often faulty.