Waldorf Astoria to open San Francisco hotel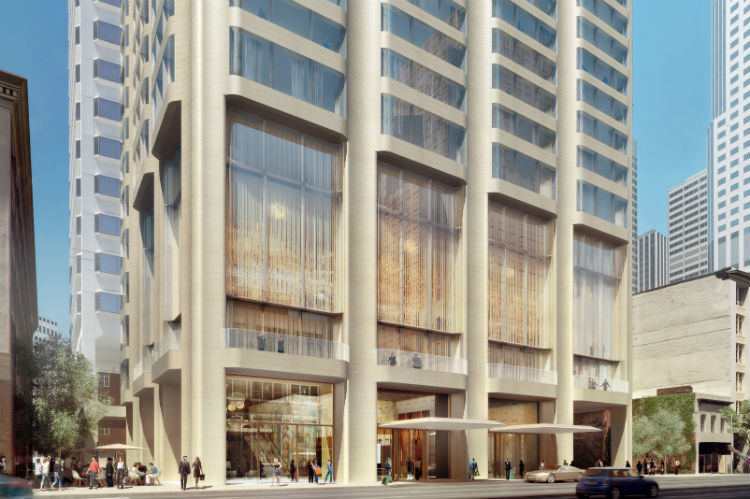 The Hilton-owned brand plans to open Waldorf Astoria San Francisco in 2021 as part of a new mixed-use development in the city centre's redeveloped Transbay district.

Waldorf Astoria currently has 26 properties in its portfolio with another 11 hotels set to open over the next few years.

John Vanderslice, global head of Waldorf Astoria, said: "With the revitalisation taking place around the Transbay Transit Centre, this neighbourhood is poised to become a major hub for locals and global luxury travellers, which underscores Waldorf Astoria's commitment of being in the centre of coveted gateway destinations."

The San Francisco hotel will be Waldorf Astoria's third property in California when it opens. The brand already operates La Quinta Resort in Palm Springs while the Waldorf Astoria Beverly Hills in Los Angeles is due to open next year.

Waldorf Astoria San Francisco will be the "centrepiece" of a new development, which will occupy the first 21 stories of a new tower that will also include entertainment facilities, shops and offices. The building is being designed by leading British architecture firm Foster + Partners.

The hotel will have 171 rooms and there will also be a spa and Peacock Alley-branded restaurant.

Future openings for Waldorf Astoria include properties in Chengdu, Bangkok, Qatar, Dubai and Bali, which are scheduled to open next year. Further hotels in Indonesia and China are due to be unveiled in 2019.