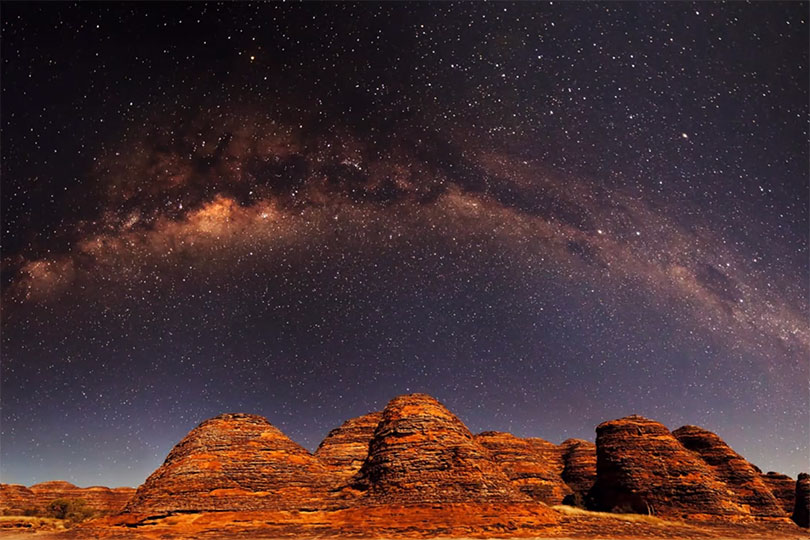 The Bungle Bungles are an iconic attraction of the state
As I (and many others) have mentioned before during this strange pandemic period, virtual everything has become the norm – including me making a terrarium via an online session courtesy of the lovely people at Destination Canada, cooking along with a Sani Resort chef in Greece, and testing cyder with its maker, live from The Newt in Somerset.
But I think my latest session surpassed all previous online explorations – I made an actual painting. Of Western Australia's Bungle Bungles. Even saying those words makes you feel instantly happier. And it was all part of a couple of hours of immersion in the state, to make sure the destination stays front of mind.
Me and the DPD (Amazon/Hermes/Royal Mail) people are good buddies these days, thanks to numerous of my own orders over the last year and deliveries from across the world of travel – but the latest box that was dropped off for me was especially exciting.
Inside, there were a couple of small paintbrushes, a set of acrylic paints, mixing palette, two blank canvases and even a beret – along with a little can of sparkling rosé. All carefully put together by Brush and Bubbles, a creative events business which puts on fun art classes – and has of course now flipped to offering these virtually.
Having unpacked the box, cleared some desk space, got some water handy and lots of kitchen roll, I logged on for the session, which was hosted by Western Australia with a romp around the state to see what was new in the world of luxury, eco and experiential travel.
Since the launch of Qantas' direct flight to Perth in 2018, the UK has been tracking as the biggest international segment for the state, both in numbers and spend, so tourism will no doubt have been missing us for over a year now. Of course, domestic travel is ticking along nicely, a Tasman bubble is on the way, and the country's tourism sector continues to innovate.