"Where land meets sea": North Norfolk's newest boutique hotel
09 Jun 2021
by Jennifer Morris
No sooner had The Harper opened last year, it had to close before a guest had even set foot inside thanks to the pandemic. Now it's raring to cement north Norfolk's place as home to "one of the UK's most distinctive new boutique hotels".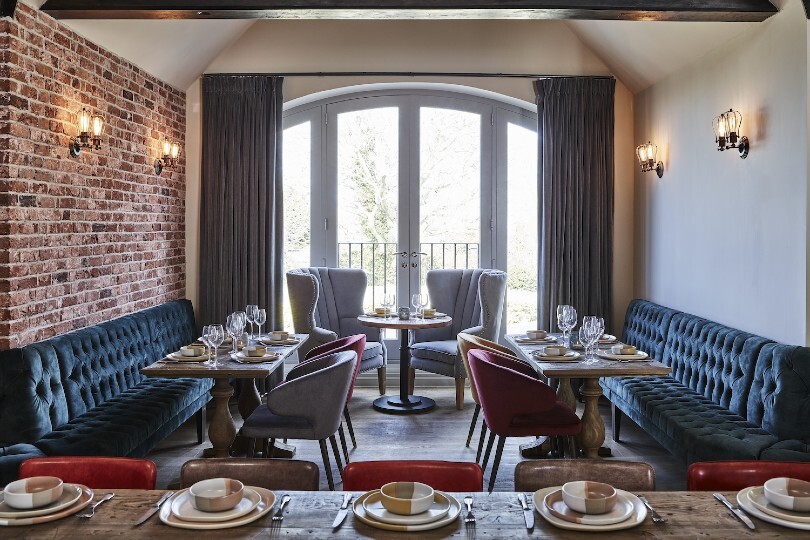 It's been a long pandemic for most in the hospitality industry, and the Harper in Norfolk has been at the sharpest end of it. After initially slating its opening for April 2020 – with a tantalizing trail on social media – the team regrouped and was finally able to open on 17 May this year, along with the rest of the UK's hotels.
Growing up in Rutland – one of the most land-locked counties in the UK – and now living in Cambridgeshire, the north Norfolk coast has always been my go-to happy holiday spot. And when I heard about The Harper I was particularly excited. As idyllic as the area is, it's not known for its boutique, design-led, foodie hotels – or "laid back luxury". As owner Sam Cutmore-Scott describes it: "Where land meets sea, so shall quality meet informality".
The property is housed inside an old glass-blowing factory in the picturesque village of Langham, near popular Holt, just a short drive from the area's beautiful sweeping beaches such as Holkham, and the coastal village of Blakeney, where you can catch a boat to see the seals. The Harper has a couple of bikes available for exploring the area, too.
Homage is paid to the building's heritage with some stunning stained glass windows, "rugged, workshop chic interiors" and "locally-crafted artisanal glass features". What struck me upon entering though, after a long lockdown featuring a significant lack of glamour, were the bright, velvet chairs in the cocktail bar, the twinkling lights adorning the courtyard and the bold prints on the walls bearing such slogans as "It was all a dream" (which felt apt somehow after the year we've all had).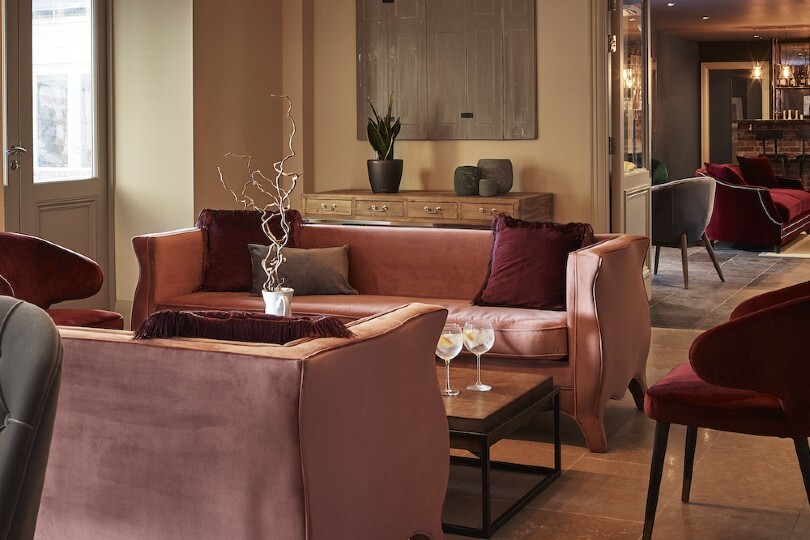 Given its location you'd expect delicious, fresh seafood dishes, and indeed The Harper's a la carte restaurant Stanley's – currently open to residents only, so you can always get a table – delivered on this aplenty: think locally-smoked mackerel, russet relish, North Sea herbs, apple and cured squid; or woodland vegetables and mushroom wellington.
But I have to admit the less formal lunch menu particularly delighted me. On arrival my mum Sarah and I decided to eat in the adjacent Ivy's within the building's old foundry (Stanley's and Ivy's are named after Cutmore-Scott's grandparents). I opted for a mango and mint quinoa, roast aubergine and tzatziki salad followed by some seriously succulent spiced chicken fingers with chipotle mayo. And I rounded it all off with deep-fried Mars balls with vanilla ice cream. Impossibly, I wasn't even left feeling particularly stuffed (maybe something to do with my bottomless pregnant stomach). It was such an unexpected treat.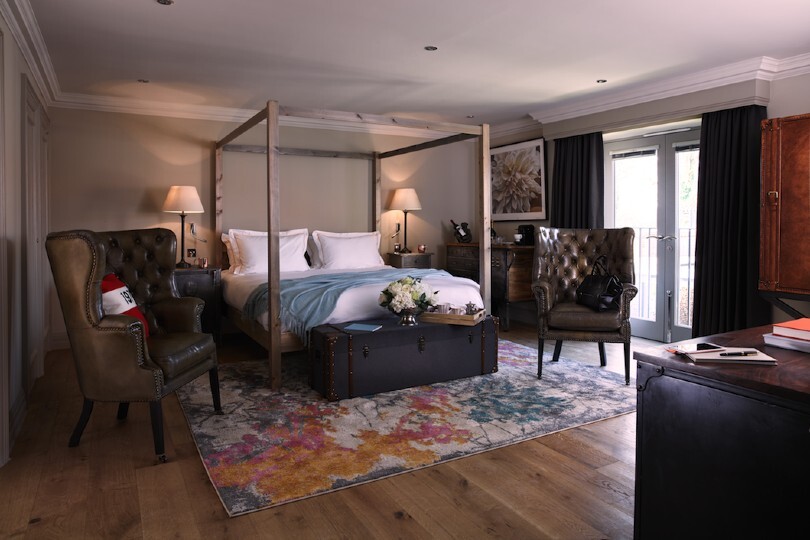 We checked in to one of 32 individually-designed rooms and on a sunny day were delighted to find ourselves with double doors opening on to the Yard – a laid-back suntrap. All the rooms are "big", featuring super king beds, soft linens and a complimentary mini bar. My one tip here would be to book a room on an upper level if you don't want to be disturbed by any noise – from the Yard or perhaps families in upstairs rooms.
Before dinner my mum and I enjoyed a blissful swim in the hotel's generous indoor pool and hot tub. In the context of Covid, guests are required to book an hour's exclusive use of the pool, but in all honesty this was preferable for us – a little bit of peace and privacy goes a long way. There is also a steam room and sauna, although these weren't open during our visit.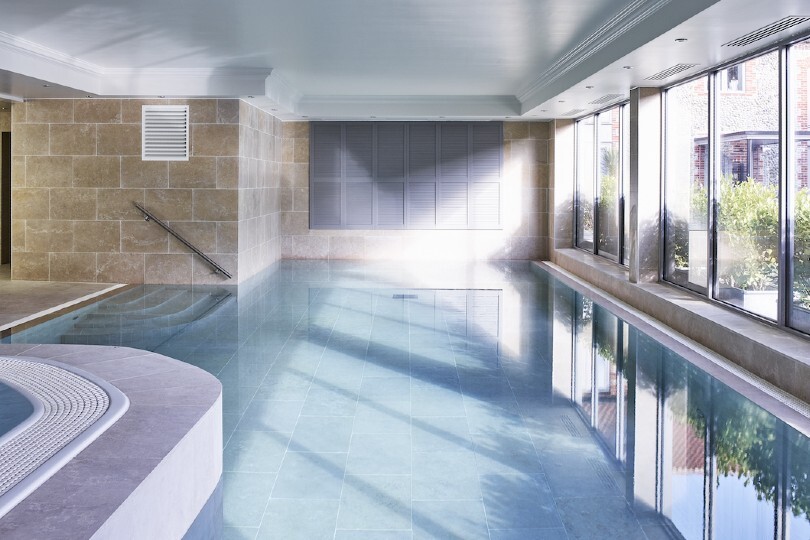 Next day, after an indulgent breakfast of thick fluffy pancakes with bacon and strong coffee, my mum and I were collected from our room and escorted to our spa treatments. She enjoyed a classic manicure, while I opted for the "Fit for you" massage, which involves a consultation and tailored treatment. My massage therapist Roxy was skilled in pregnancy massage and gave me a lovely hour's R&R. The spa products – as well as the rooms' toiletries – are by Irene Forte, handmade with ingredients grown on an organic farm, rich in nutrients, and certified vegan.
Before checking out we came round from our spa treatments with tea in the Yard, basking in the spring sunlight and planning our day on the coast – with a few tips thrown in from the general manager. After the year we've all had, it was such a pleasure just to sit and watch a hotel going about its business: grinning guests heading out into the sunshine, and staff back to doing what they love.
Need to know
The Harper caters for residents and members only, keeping it "personal, private and never overrun". A small number of memberships will be available, with perks. Big desks, speedy broadband, "creative juices" and "elevenses" on the house may appeal to those working remotely.
You'll find a box in your room with a bucket and spade, blanket and beach ball for kids, or the young at heart.
The Harper has its own walking routes (Harper Hikes), taking in the best of north Norfolk's scenery and the area's famous pubs for "pints, pies and ploughman's" along the way.