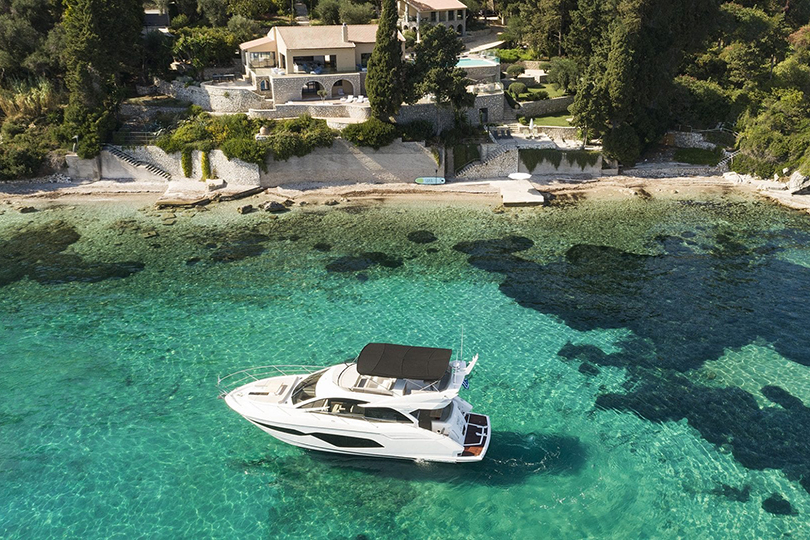 Margot Estate in Corfu features with Luxury Villa Living
With villas, residences at hotels and private high-end home rentals already having been in growth mode before the pandemic, there are now so many great places to be found, whether in typical hot spots that might (eventually) make the green list this summer or more exotic options for future planning, especially for those looking for family reunion and special occasion locations.
With a growing portfolio, including the most recent addition of almost 100 properties around Cannes, onefinestay is more than happy to work with agents, opening up a top-notch "little black book" in the Cote d'Azur for whenever France clears its amber status, and further afield too.
"Our villa bookings have held up over the last year, and this year are stronger than ever; we are also seeing our average booking value rise," says Amanda Dyjecinski, chief brand and marketing officer for onefinestay. "Services such as a helicopter ride to a private island for lunch and in-villa services such as celebration dinners have also become increasingly popular, as guests still want indulgent experiences, while limiting contact with others."
Seeing the way the market was moving, Relais & Chateaux has just launched a villa portfolio of its own too, presenting 500 villas across 30 countries, from grand palazzos on Mediterranean islands to a cliff-top cabin in Sri Lanka. The range is fully searchable online by destination or holiday interest, such as beachside, private pools, call of the wild or wine lovers. And agents can access the range via a dedicated section of the website, or 24/7 via a call to the global reservations team.
"Now, more than ever, our guests value personal space, and our collection of incredible villas can give them confidence and peace of mind – without compromising on hospitality," says Philippe Gombert, president of Relais & Chateaux. "Our villa guests can expect the same level of refined service as if they were staying in one of our hotels – how much they want and when is entirely up to them. This is an essential component of our ability to evolve and thrive as we begin to think beyond the pandemic."