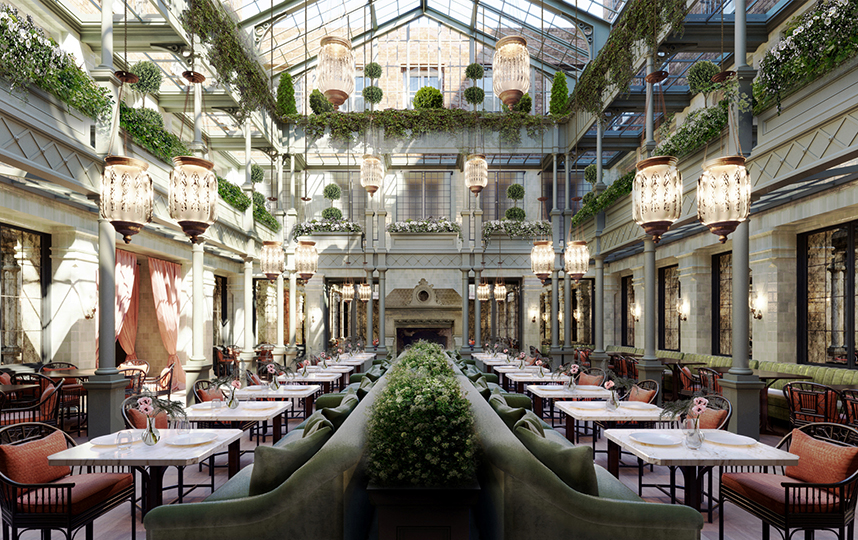 The NoMad Restaurant will be a big draw at the hotel
As well as being set inside the former Bow Street Magistrates' Court and Police Station, NoMad London will offer a dining room almost as grand as The Royal Opera House it sits opposite.
The property is a reworking of an impressive Grade II-listed building, and is the Sydell Group's second venture in London, following its partnership with Ron Burkle and Soho House to launch The Ned a few years ago.
Other hotels under NoMad are already in New York, LA and Las Vegas, while Sydell Group also includes brands such as The Line and Saguaro.
Its new NoMad London hotel opens on 25 May in the heart of Covent Garden and will bring 91 new high-end guest rooms to a city somewhat groaning under the weight of planned new openings in what could be seen as tricky times for city stays.
But with the gathering of heavyweights such as Sydell, New York-based interior design studio Roman and Williams – who just designed the British Galleries at the Metropolitan Museum of Art in New York – and dining and drinking experiences overseen by executive chef Ashley Abodeely, the hotel will no doubt be a success.
At the hotel's heart, The NoMad Restaurant is housed in a huge, light-filled atrium evocative of an Edwardian greenhouse and will be open five days a week.