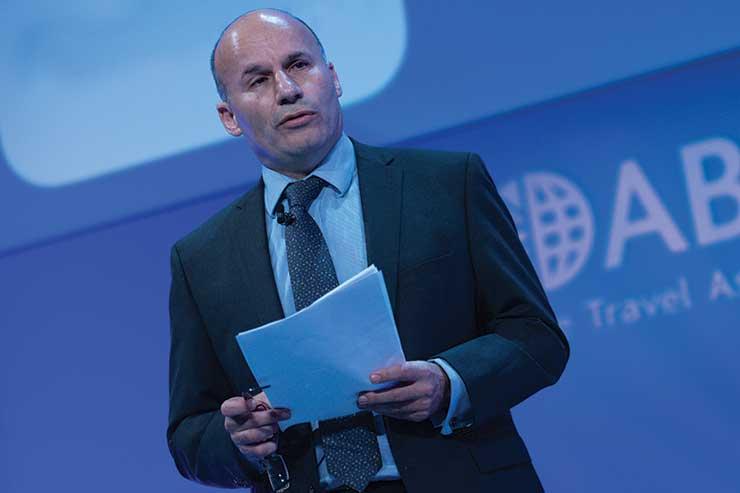 Mark Tanzer, The Travel Convention 2017
Of the 14, who became members between January 1 and March 31, there are two dual members, four retail members and eight trading as a principal.
Specialisms of the companies who have joined the association include adventure, cycling holidays, group and rail travel.
Mark Tanzer, Abta chief executive said: "We're pleased to welcome a diverse range of new members and partners to Abta so far this year and we look forward to working with them and supporting their businesses and customers.
"This year is a big year of change for the industry, and we are working closely with members and partners to provide them with the necessary guidance and expertise, as well as being the voice for the industry on these important matters."
Principal members
Lost Earth Adventures Ltd
Baba Holidays Ltd
Sportive Breaks Ltd
The Knavesmire Travel Group Ltd
Funktion Leisure Ltd
www.cruise.co.uk Transport Ltd
Melon Kugar Ltd
TruTravels Ltd
Retail members
Travel Stop Ltd
Fairway International Travel Ltd
Premier Travel (N.I.) Ltd
ITL World Travel Management Company Ltd
Dual members
Eurostar Holidays Ltd
Holiday Luxury Ltd
Abta's 11 new partners are:
Austrian National Tourist Office
Trustpay Global Ltd
Los Cabos Tourism Board
Journeyman Services Ltd
Trustly UK Ltd
Unify Communications Ltd
DriveAway
Waterfront Publishing Ltd
NetHost Legislation Ltd
BOARD M.I.T. Ltd
Associated Foreign Exchange Ltd