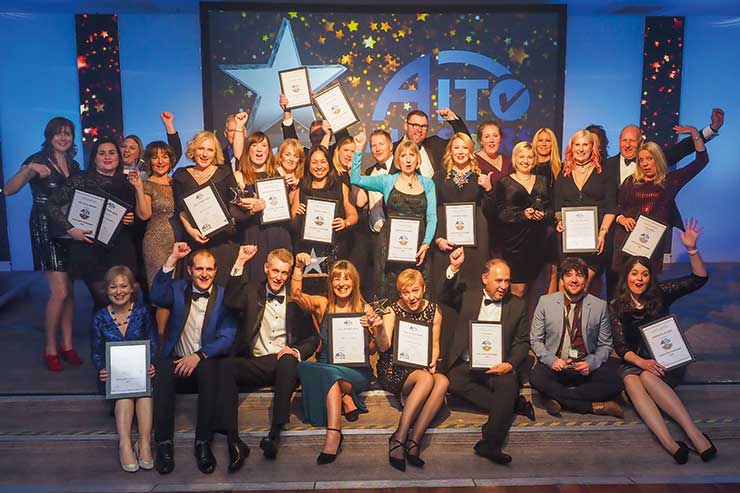 AITO Agents' All-Stars winners 2019
The Aito All Stars Incentive Scheme 2018 recognises agents who have achieved "the most impressive sales figures" when selling holidays from the association's members.

There are 40 tour operators involved in the All Stars programme, representing 33% of the total Aito membership. All 81 Aito agents take part in the scheme.

The winners
South of England: Beaver Travel, Radlett
Central England and the East: Journeys a la Carte, Uttoxeter
Northern England, Northern Ireland and Scotland: Worldwide Escapes, Alderley Edge
Most Improved: The Travel Concept, Mayfield
National All Star of the Year 2018: Beaver Travel, Radlett
Shining Star 2018 agent (for an individual, as voted by Aito operators and panel): Bridget Keevil, Travel Stop
Shining Star 2018 operator (for outstanding service by a tour operator individual, as voted by Aito agents): Matt Spiller, InsideAsia Tours