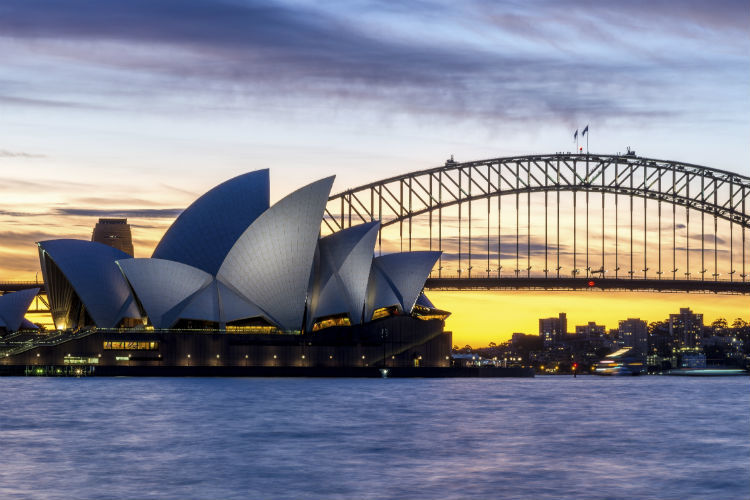 'Greater Sydney' has been placed on alert
A state of emergency has been declared in New South Wales and Queensland after three days of severe weather, with fire chiefs warning the fires will now close on Australia's largest city of Sydney.

Three people are so far known to have died in the fires, while more than 150 homes across the two eastern states are understood to have been destroyed, displacing thousands of people.

Australian prime minister Scott Morrison said his thoughts were with those who have lost their lives and their families.

Temperatures in the east are forecast to reach 37C on Tuesday, which the New South Wales Rural Fire Service said would likely cause the fires to continue spreading quickly.

The Foreign Office on Monday (11 November) updated its travel advice in light of the fires, warning of "catastrophic fire danger". "Several bushfires are currently burning across Northern New South Wales extending into the Sunshine Coast region in Queensland, with many residents advised to evacuate," said the FCO.

"The New South Wales Rural Fire Service have advised the Greater Sydney and Greater Hunter regions will experience catastrophic fire danger on Tuesday 12 November. This is the highest possible level of risk. If you're in or near an affected area, stay safe and follow the advice of local authorities; in the event of emergency, always dial Triple Zero (000).

"For more information on fire danger ratings, visit the New South Wales Rural Fire Service website. The New South Wales Rural Fire Service has advised people in areas at risk to move to larger towns, shopping centres or facilities and to keep away from bushland areas.

"If you're in or near an affected area, stay safe and follow the advice of local authorities: New South Wales Rural Fire Service or Queensland Fire and Emergency Services."