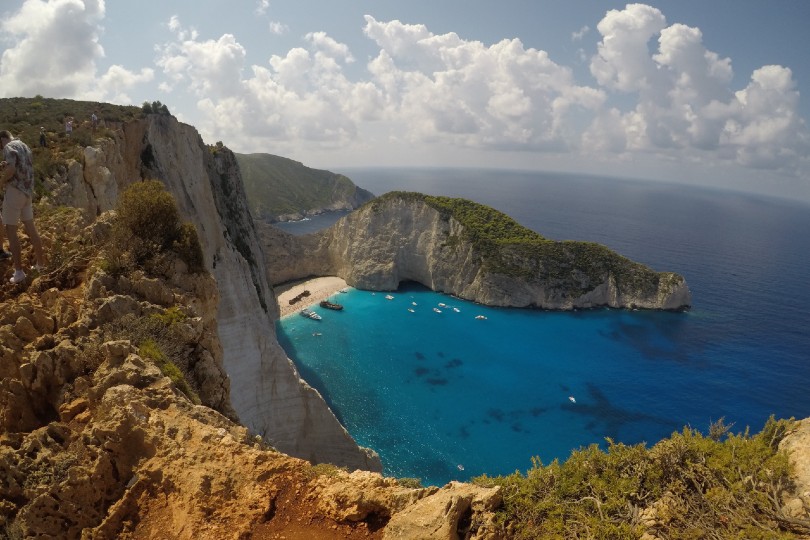 Greece is being penalised for an outbreak on one island, says Barrhead Travel (Credit: Elektra Klimi / Unsplash)
The agency's president Jacqueline Dobson has written to deputy first minister John Swinney. She called the decision "disproportionate" and asked why the whole of Greece had been targeted when the outbreak was on one island.

Dobson said the Welsh government had limited quarantine only to travellers returning from Zante, the island believed to be the origin of the Scottish cases. In addition, the UK Foreign Office currently deems Greece safe to travel to.

Ms Dobson said: "Once again, Scottish holidaymakers are faced with a disjointed approach and a decision that is out of step with the rest of the UK. It is a conflicting and confusing message for those due to travel.

"I would like to ask Mr Swinney for transparency regarding the figures of contracted cases coming from Greece to Scotland. We so far only heard about one confirmed case from Zante.

"At the moment, it appears that the blanket quarantine approach to Greece is disproportionate and excessive. Greece is well below the 20 cases per 100,000 threshold that the UK governments use as a guide for imposing quarantine restrictions on returning travellers. And the rise in cases, as the Welsh government have indicated, has been linked to the island of Zante."

She said Greece had been one of the most popular destinations for last-minute holidays and Swinney had now removed one of the few remaining options to salvage "some sort of recovery" for the Scottish industry.
She added: "The Scottish and UK governments urgently need to address the damage they are causing to the outbound travel industry with the blanket quarantine approach. A testing solution at airports must be implemented sooner rather than later to give confidence to holidaymakers and to help get the inbound and outbound travel industries moving again."