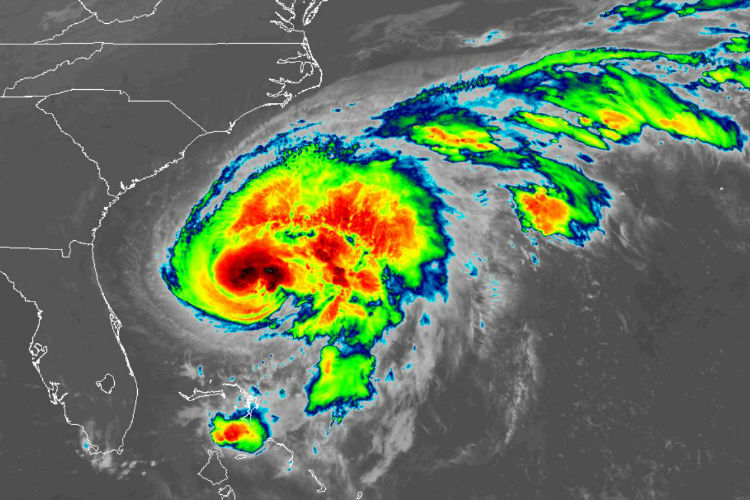 Hurricane Humberto is tracking towards Bermuda
US authorities warn Category 3 hurricane conditions are due to reach Bermuda on Wednesday night and continue into early Thursday morning. A storm surge of 1-3 feet above normal tide levels is expected on the low-lying island.
An advisory says: "Hurricane conditions are expected to reach Bermuda by Wednesday night and continue into early Thursday morning. Winds are expected to first reach tropical storm strength by Wednesday afternoon, making outside preparations difficult or dangerous. Preparations to protect life and property should be rushed to completion."
The National Hurricane Center and Central Pacific Hurricane Center warned of rainfall of up to six inches and large swells along south-facing beaches.
It added: "Swells will continue to affect the northwestern Bahamas and the southeastern coast of the United States from east-central Florida to North Carolina during the next couple of days. These swells could cause life-threatening surf and rip current conditions."
Bermuda was last hit by a major hurricane in 2014. Humberto's arrival follows the devastation wrought by Hurricane Dorian in The Bahamas less than a month ago.