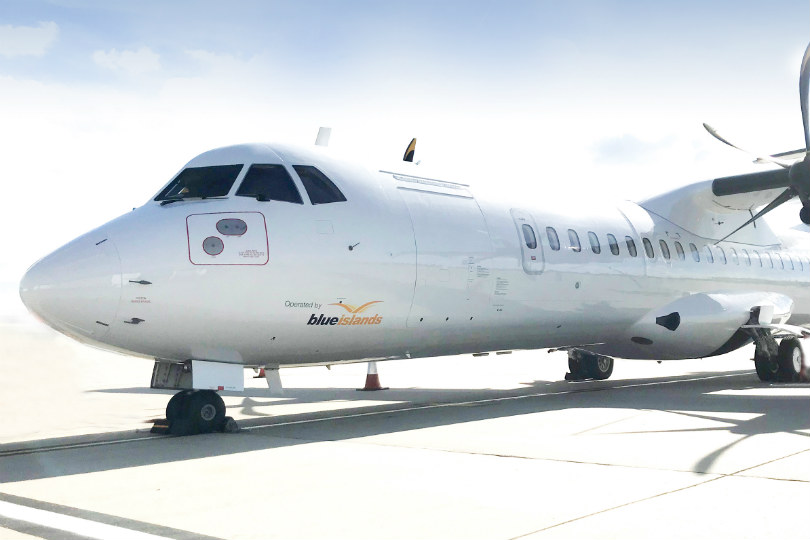 Blue Islands is introducing new routes from Jersey to the UK mainland
The Guernsey-based carrier, which had been a Flybe franchise partner, is continuing to operate its flights independently and will introduce year-round routes from Jersey to Birmingham and Exeter starting on Wednesday (11 March).
Rob Veron, chief executive of Blue Islands, said: "As a locally owned and operated airline, we are committed to serving the Channel Islands communities and we are delighted to be able to confirm these two new routes to maintain essential connectivity between Jersey and the UK.
"Our aim is to sustainably develop our route network and invest in our air links."
Blue Islands, which continues to operate its full schedule of flights, said it had now restored its website to take bookings.
The airline has been honouring Flybe bookings over the past few days but passengers who have flights booked for Tuesday (10 March) onwards will need to rebook through Blue Islands and also claim a refund for their original ticket purchased through Flybe.
"We apologise to our customers for asking them to make and pay for a new booking," said Veron.
"This was something we have been working very hard to avoid, but to ensure business continuity and because we do not have full visibility of previous bookings, we have no alternative but to ask passengers to rebook."
Money from bookings made through Flybe is currently being held by the collapsed carrier's card companies.
"We also acknowledge that some customers will face paying more to rebook than their original ticket price. Despite our best efforts, this has been unavoidable, and we apologise to those passengers," added Veron.
"Many customers will pay less, and many customers will benefit more from this fixed price versus the usual dynamic pricing model.
"We are in an unprecedented situation and have worked tirelessly since Wednesday last week to find solutions that benefit the maximum number of people affected."