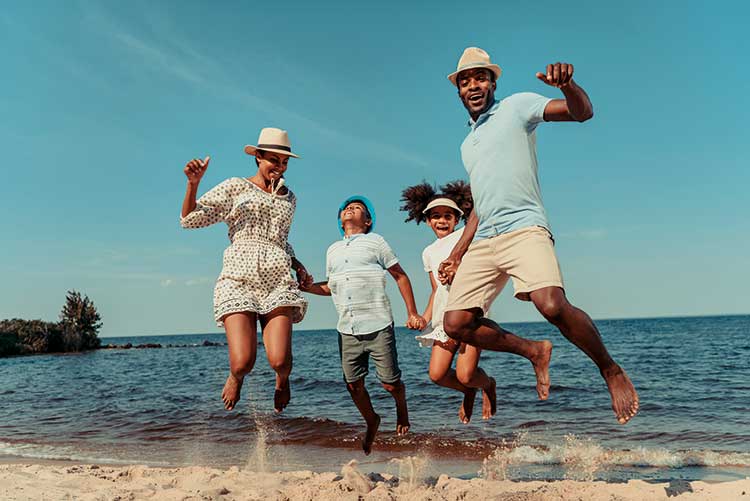 Family jumping in the surf on the beach
EU leaders agreed a further extension to Article 50 this week, pushing the UK's EU departure date back to 31 October.

Abta has welcomed the news, stating it would provide "certainty" for travellers and those looking to book.

"Abta expects [the] announcement to provide a boost to holiday bookings as it provides certainty that people will be able to continue to travel to the European Union exactly as they do today, at least until the end of October 2019," said the association.

Chief executive Mark Tanzer said pricing would likely be "really competitive" over the Easter period given the fresh certainty afforded by the extension.

"The Brexit extension provides certainty for people's travel plans going into the summer, meaning they can continue to book and travel without the uncertainties that come with a no-deal Brexit," said Tanzer.

"While many people have already made their holiday plans for this summer, booking early to get the holiday of their choice, others have been waiting to see what happens with Brexit.

"Easter is traditionally a popular time to book a summer holiday. The return to popularity of Turkey, Tunisia and Egypt, not to mention the rise of Bulgaria, is making prices really competitive, including in popular destinations throughout the western Mediterranean."

Abta has also updated its Brexit guidance, and reiterated that even in the event of a no-deal exit in June should the UK fail to participate in European parliamentary elections or once the deadline expires in October, there were plans in place to ensure flights to the EU continue and travel to the union remains visa-free.

Tui moved on Friday morning (12 April) to cut prices on all 14-night holidays by £100 and urged those who had been waiting to book their summer holiday to "take a well-deserved break from Brexit".