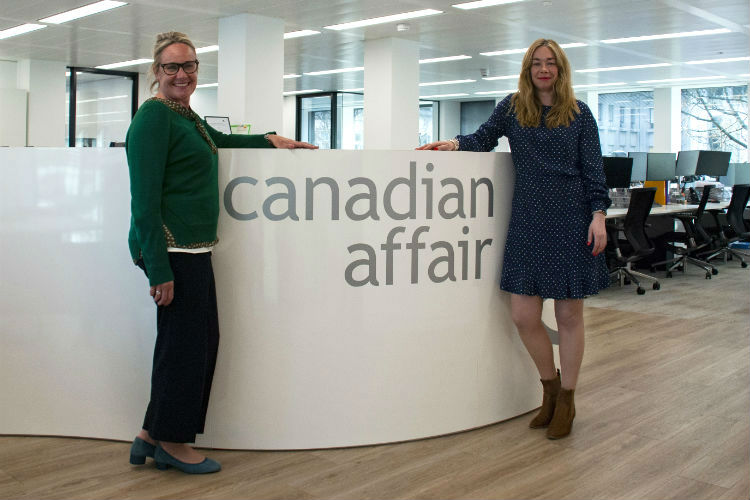 Canadian Affair L-R Helen Tate Jane Fraser credit Canadian Affair Web.jpg
Helen Tate and Stephanie Robertson have joined the Canada specialist as travel trade sales executives, reporting to travel trade manager Jane Fraser.
Together, the pair bring almost 50 years' travel experience. Tate will be based in Devon with responsibility for driving sales in the south west.
Robertson, meanwhile, will be based in the Greater Manchester area and will look after agent relations in northern England.
Lee Rogers, Canadian Affair's product and commercial director, who is leading the operator's travel trade engagement programme, said: "Our first six months working with the trade have exceeded expectations, and we have started to build relationships with hundreds of agents across the UK.
"Canadian Affair values these relationships greatly, and with their mix of experience and proven industry track records, Jane, Helen and Stephanie will play a crucial role developing our travel industry engagement programme."
Tate's 30 years' travel experience is mainly in senior sales roles with the likes of The Travel Corporation, Titan Travel and Travelworld.
Robertson started her career in travel in 2000 and has held a range of sales and business development positions at All Leisure Holidays, Insight Vacations and Trafalgar Tours.
Fraser spent 10 years as the UK's travel trade representative for Destination British Columbia, during which time she was responsible for developing and maintaining trade relations. She later joined Insight Vacations as sales manager.
Canadian Affair is planning various trade incentives and events throughout the year, including roadshows and a Canada fam programme. The operator also offers agents price parity.