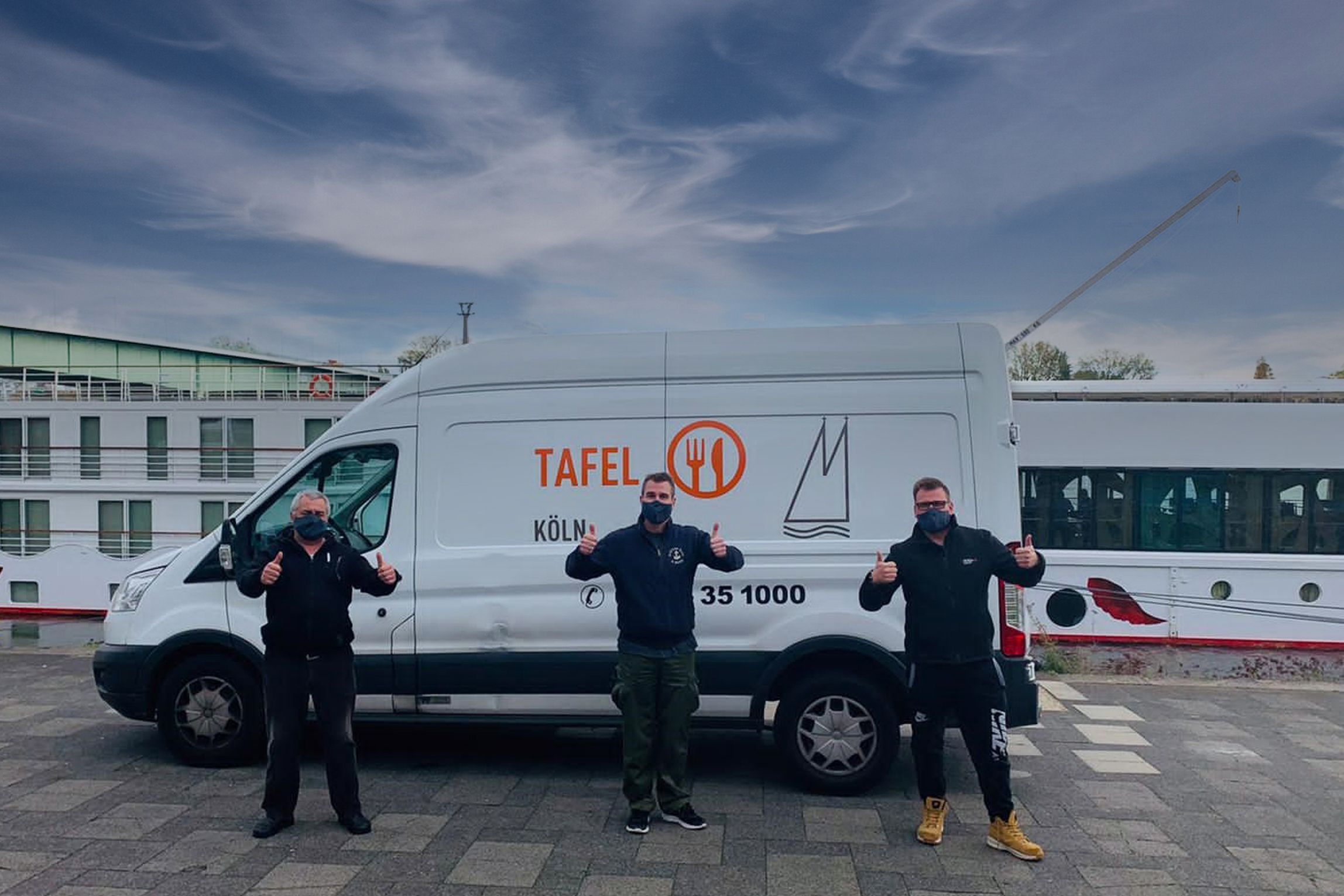 A-Rosa's surplus food was used by the Cologne Tafel charity
Departures have been halted until 30 November 2020, following German federal government restrictions pausing all organised leisure travel within the country for one month.
A-Rosa contacted Cologne Tafel, a charity that distributes food to those in need in the city.
"The charity were delighted to accept the donation, and the crew assisted their volunteers when they came to collect the goods only a few hours later," A-Rosa said.

Jorg Eichler, A-Rosa chief executive added: "We fully support the government's measures aimed at reducing infection rates and wanted to ensure that despite the sudden nature with which we had to stop our cruises, the food on board our ships did not go to waste.
"Cologne Tafel is a well known charity in our Rhine fleet's home port city of Cologne that supports the local community and we were really pleased that we were able to give something back to those in need in these challenging times."