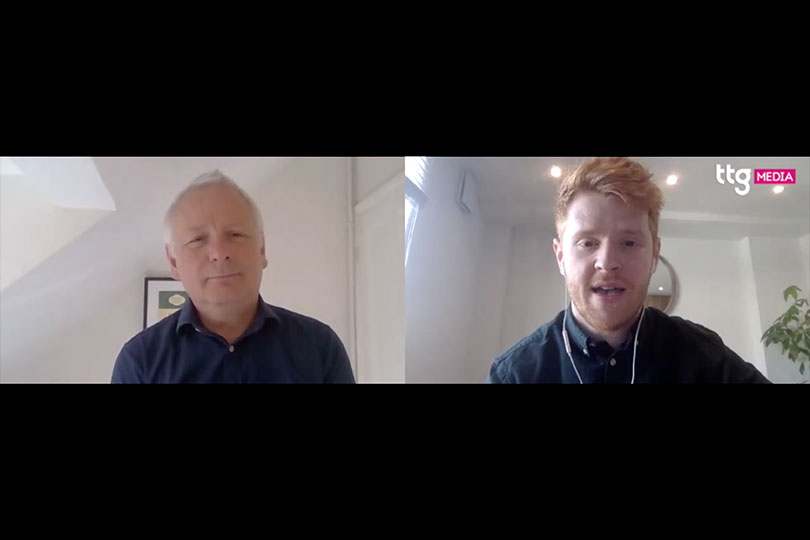 Clia's Andy Harmer said he believed many ministers "understand the importance of cruise"
Speaking during a TTG Face to Face interview on 23 April, Andy Harmer said he had attended "regular meetings" with maritime minister Kelly Tolhurst to extol the value of the industry – as outlined in a new report last week – amid the coronavirus crisis.
Harmer said he believed many ministers "understand the importance of cruise", although admitted "there are others that we need to keep educating".
Unlike the aviation sector's calls for government financial support, no such discussions had taken place between the cruise industry and government, said Harmer, with much of the focus in recent weeks on the "hugely complex" mission to repatriate guests and crew.
"We continue to listen to what the government's plans and policies are and continue to state the case that we are, and we will be, an important driver of economic growth and recovery," said Harmer.
He explained Clia's executive committee – comprising industry leaders – had been meeting "at least once a week" to form its strategy amid the pandemic.
Asked when the global suspension of operations could be lifted, Harmer said: "We are working with health authorities, ports and governments and we will sail again when the time is right."
Asked how Clia had reacted to UK government advice on 12 March, warning over-70s with serious underlying health conditions not to cruise, Harmer said: "It's always disappointing when the industry hasn't been able to explain some of its policies and procedures."
He highlighted the sector's "transparency around medical records" and "enhanced" health procedures put in place earlier this year.
"We're using this time, while operations are suspended, to look again at those and work to strengthen them," he added.
Harmer said although "the time is not right to sell right now", Clia had been developing agent resources. "It's about making sure we have the right resources and information available to the right people."