Cook staff retrace its first 'trip' for charity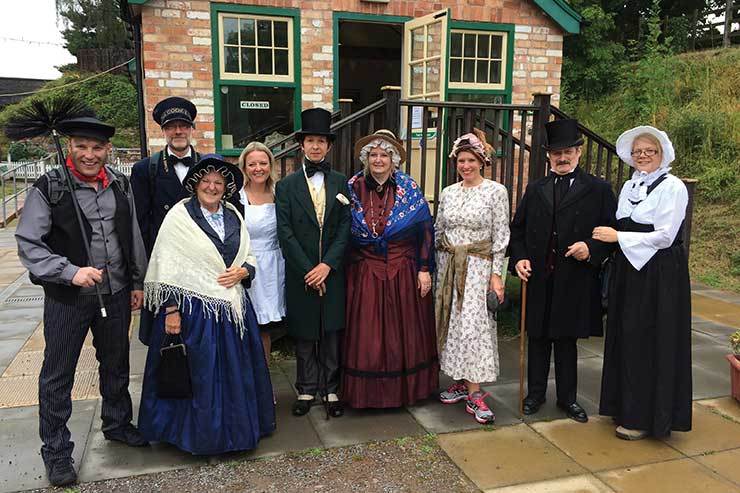 The outing was organised as part of the firm's 175th anniversary celebrations and followed the same route as Cook's first offering as a tour operator – a train journey from Leicester to Loughborough for a temperance meeting, on July 5, 1841.

Darbandi also challenged the business's 24 retail and contact centre teams to each raise £1,750 – £10 for each of Cook's years – for charity throughout August.

So far more than £16,000 has been raised towards the target of £44,000.

The money will go towards the Thomas Cook Children's Charity, Abta LifeLine, Kirkwood Hospice and Aundrea's Army.

Aundrea Bannatyne is a cluster manager for Cook's Bangor and Newtownards stores in Northern Ireland, who needs to raise £100,000 for life-prolonging treatment after being diagnosed with inoperable pancreatic cancer.

The walking group took a coach from Thomas Cook's new offices in Lynch Wood, Peterborough, at 7.15am, before departing Highcross shopping centre in Leicester at 10am.

They stopped for lunch halfway and rounded proceedings off with a Victorian-style tea party at the Cattle Market store in Loughborough at around 5pm, with a prize for the winning team.

"The retail shops are absolutely fantastic at getting behind Thomas Cook's charity efforts," said Darbandi. "We've had cake sales, pub quizzes and all sorts of ideas.

"Events like this are fantastic for team building too, although I think a few people might be wearing trainers under their Victorian clothes!"

Meanwhile, Darbandi revealed Cyprus as the location for this year's retail conference.

The event returned in 2015 for the first time in five years. It will take place in Paphos from November 28–December 1, although the hotel has yet to be announced.