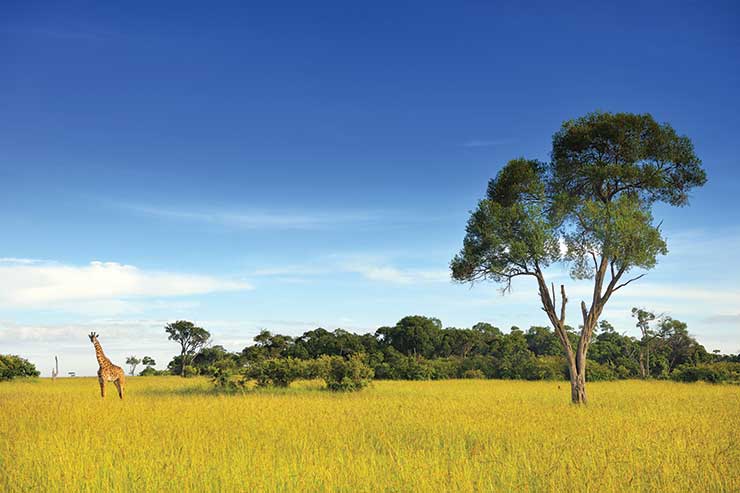 Trips to Kenya are included in Cookson's carbon neutral itineraries
The company said it would be offering a range of carbon neutral trips to Kenya, Norway, British Columbia, Raja Ampat in Indonesia, and the Solomon Islands over the next few months.
Cookson, which specialises in offering luxury experiential holidays, has been working with Carbon Footprint Ltd to find "source audited and measurable carbon offset and reduction projects".
These projects include planting trees in areas of deforestation, providing clean drinking water and the development of clean energy.
Cookson and Carbon Footprint have also developed a calculator that models the total carbon dioxide emissions of their "logistically complex" trips.
Henry Cookson, founder of Cookson Adventures, said: "We've made it our mission to visit some of the world's most remote and precious destinations but, most importantly, leave them better than we found them, through various conservation and sustainability efforts.
"Fortunately, with a new generation of conscious travellers, we can be more aware of damage we are doing to the environment.
"Over the next 10 years, not only do we want to offset our emissions and neutralise the impact we have but, also, ultimately reverse it and go carbon neutral."
As part of the project, Cookson chief executive Adam Sebba has approached other luxury travel companies to share its experiences with the "aim to collaborate and help the entire industry reform more quickly".