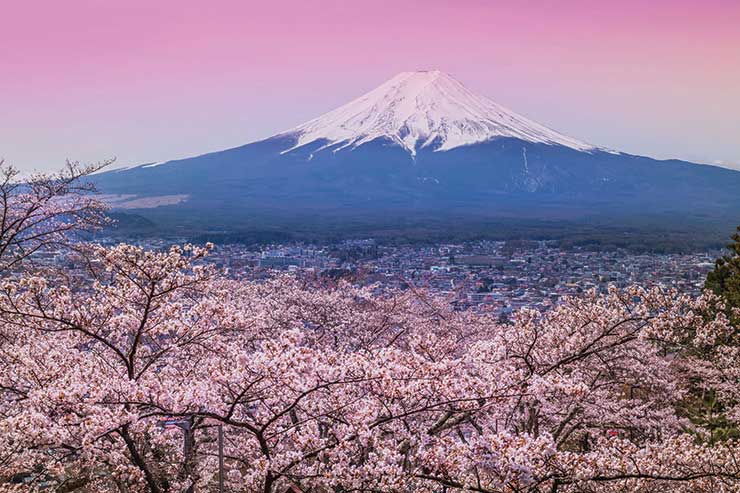 InsideJapan will be operating tours during the forthcoming cherry blossom season
James Mundy, partnerships manager of Inside Travel Group, told TTG the operator was encouraging those booked to travel in March to talk to them if they have any concerns about going to Japan.
"As the situation evolves at home and abroad, InsideJapan and the Inside Travel Group continues to keep a close eye on the situation in each of our destinations, local official advice along with advice set by the FCO," said Mundy.
"InsideJapan is encouraging customers and agents to pick up the phone and chat. Our main aim is to keep people travelling, But we want people due to travel in the coming weeks to feel comfortable about travelling and are offering the opportunity to rebook for a later date rather than cancel and lose out altogether.
"Thankfully the number of travellers and current rebookers far outweighs the number of cancellations. We are continually reviewing the situation as I am sure most tour operators are."

Mundy added that its operations teams in Tokyo and Nagoya along with tour leaders, guides and partners were able to provide "an honest and realistic view of the country and how coronavirus is affecting it".

"We believe that Japan is still safe and can be enjoyed," he said.

The latest FCO advice on travel to Japan states: "There are enhanced quarantine procedures at entry points to Japan such as airports and ports. The authorities may carry out extended health checks on arrival including compulsory hospitalisation.

"You should comply with any additional screening measures by the authorities if asked to go through extra checks."

Questions have been raised about whether the Tokyo Olympics, due to take place from 24 July to 9 August, can go ahead because of the global spread of Covid-19, although the International Olympic Committee (IOC) and Tokyo 2020 organisers have so far expressed confidence that the summer games will be held as scheduled.