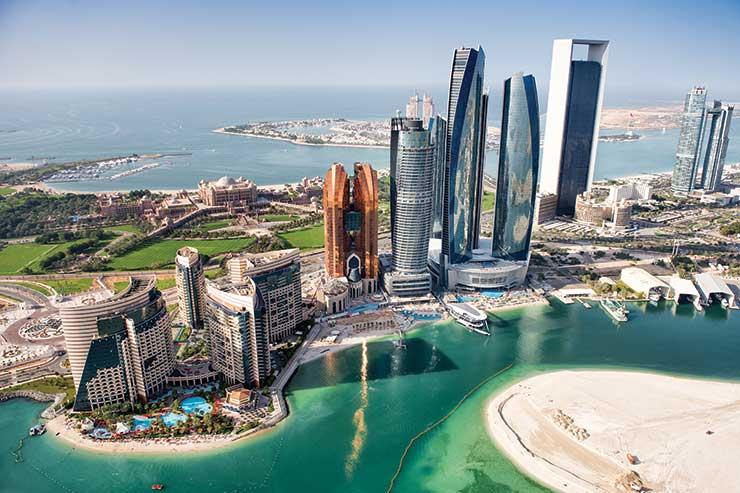 Royal Caribbean's Jewel of the Seas currently sails out of Dubai
It comes after top Iranian general Qasem Soleimani was killed in a US airstrike on Friday (3 January). The incident and escalating tensions has resulted in the US Federal Aviation Administration ordering US carriers to stop flying over Iran and Iraq, and in airspace in the Gulf region.

The Foreign Office, meanwhile, has issued fresh travel warnings for both Iran and Iraq, and urged travellers heading to neighbouring countries, including the UAE, Turkey and Egypt, to remain vigilant.

Royal Caribbean, which currently has Jewel of the Seas sailing out of Dubai, said its global security teams were monitoring the situation in the region and were working closely with authorities to ensure the safety and comfort of guests and crew, which it said remained its "highest priority".

The line said it was communicating directly with guests and would advise them if any schedule changes become necessary.

Cunard said Queen Mary 2's 30 January call to Dubai would go ahead as scheduled, adding it was assessing the situation and "taking into account the latest advice from all relevant sources".

"At this time, Queen Mary 2's itinerary remains as planned, but should the situation change for any reason then we will contact our guests to let them know," said a spokesperson. "Our guests and crew can be assured that their safety is always our first priority."
A spokesperson for Fred Olsen Cruise Lines said the line was "closely monitoring the situation concerning the current problems in the Middle East and the Gulf region".
"The safety of our both our guests and crew remain our utmost priority, and therefore we will be taking advice from the Foreign Office," they said. "If there are changes that need to be made to cruise itineraries, these will be communicated to our guests as soon as possible."
MSC Cruises said it had "further heightened our vigilance for the Gulf region" in recent days.
"We are consulting with official travel advisory bodies and are in constant contact with local and international authorities," a spokesperson added. "So far, we have not received any intelligence suggesting that there is reason for our itineraries to be altered, or shore excursions to be cancelled. Our cruise ships will sail as planned and per schedule.

"We will take no risks and passengers and crew can be assured that their safety is always our first priority."