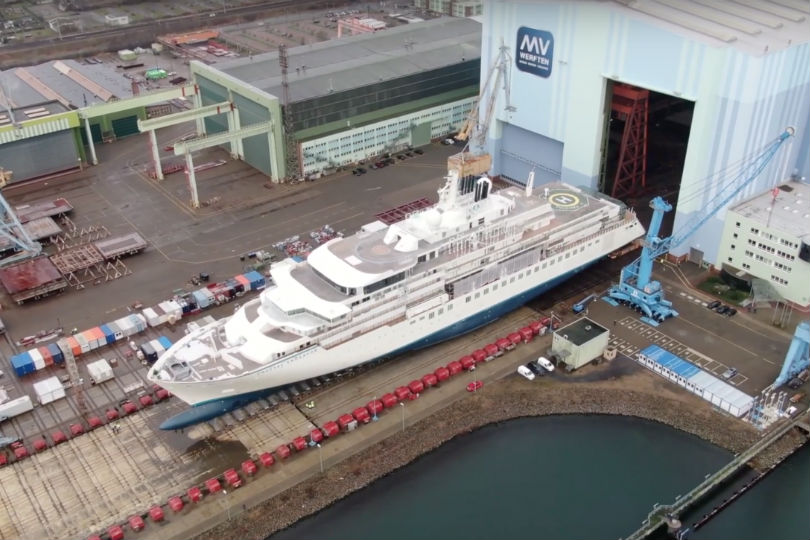 Crystal Endeavour is now not expected to be delivered until summer 2021
Crystal Cruises' new ship Crystal Endeavour, which had been due to be delivered this summer, looks set to be delayed, Hong Kong-based owner Genting has confirmed.
In a trading update, Genting said new ship deliveries – including those of Endeavour and Dream Cruises' Global Dream – would be pushed back "by about a year".

Confirmation came ahead of Genting issuing a first-half profit warning; it expects to post an operating loss in excess of $300 million for the six months to 30 June, and a consolidated net loss of $600 million.

This compares to an operating loss of $38.3 million during H1 2019 and a consolidated net loss of $56.5 million.

Genting said the losses owed to the suspension of its entire cruise business and of shipbuilding operations at Germany's MV Werften shipyards, owned by Genting.