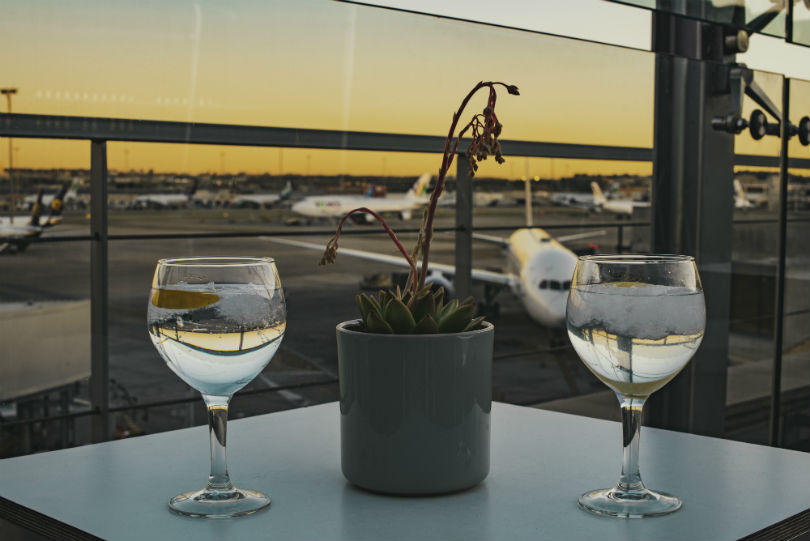 Is it time to curb pre-flight drinking?
It amazes me that motorways function at all; thousands of cars each weighing well over a ton, hurtling along at 70-plus miles per hour, three abreast on a road that's barely 20 metres wide. It requires every driver to implicitly trust every other driver; everyone has to follow the rules (the written ones and the unwritten ones) and everyone has to remain alert and fully in control. The consequences of just one driver failing to cooperate can be disastrous.
That's why we take steps to ensure that everyone on the motorway is fully equipped for the task. We train them, we make them take a test, we test their eyes and their health, and we make sure that their sober. I'll say that last one again. We make sure that they're sober.
There's another place where I frequently find myself, where the same conditions apply, although maybe less obviously so.
I fly a lot. I fly long-haul to visit our destinations and I fly short-haul for business meetings and conferences, and on every one of those flights I am also relying on the full cooperation and collaboration of every other passenger onboard.
Flying only works because everyone follows the rules and cooperates. We sit in our allocated place, we put our seat belts on and stay in our seats when we're told to. We follow the safety advice and if we're sat by the emergency exits we know that we have additional responsibility (even as passengers) to operate the doors if needed.
We follow the unwritten rules too. We're civil and well behaved and we respect the instructions of the crew. It's so well drilled into us that we adopt these behaviours without even thinking about the consequences of anyone doing otherwise. A bit like motorway driving.