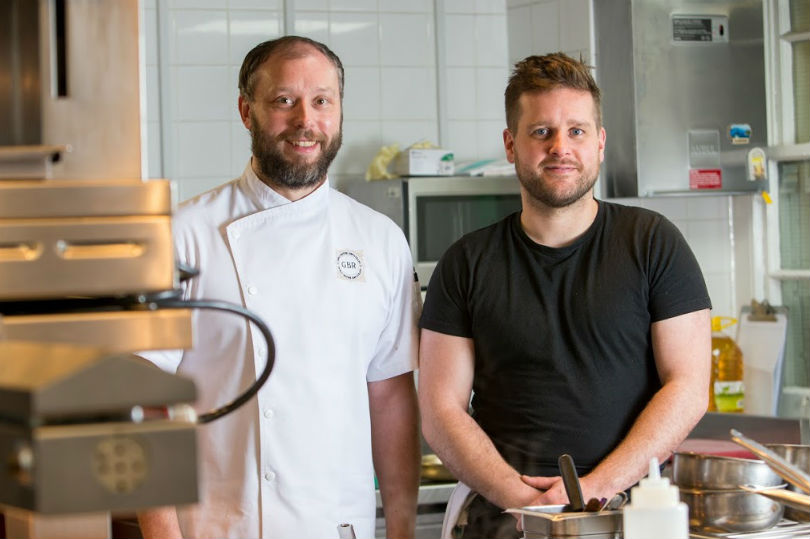 Chefs Nigel Mendham and Jon Parry have created the 'Respect Everything, Waste Nothing' menu
The six-course "Respect Everything, Waste Nothing" dinner on 25 February will feature locally sourced ingredients while minimising waste by using everything from breadcrumbs to scallop roes and celeriac leaves within the dishes.
The meal, which aims to highlight the issue of food waste, is a collaboration between Nigel Mendham, head chef at Duke's GBR restaurant, and Jon Parry of The Mash Inn in Buckinghamshire.
Tickets cost £95 per person, including a welcome drink and wine-pairing selection. A selection of dishes from the menu will also be available at both GBR and The Mash Inn for the following three months.
A portion of profits from the meal will go to the charity Hospitality Action, which helps those who have worked in the UK hospitality industry and find themselves in a crisis.
Dukes' latest initiative follows a similar collaboration with chef Tom Aikens last year.