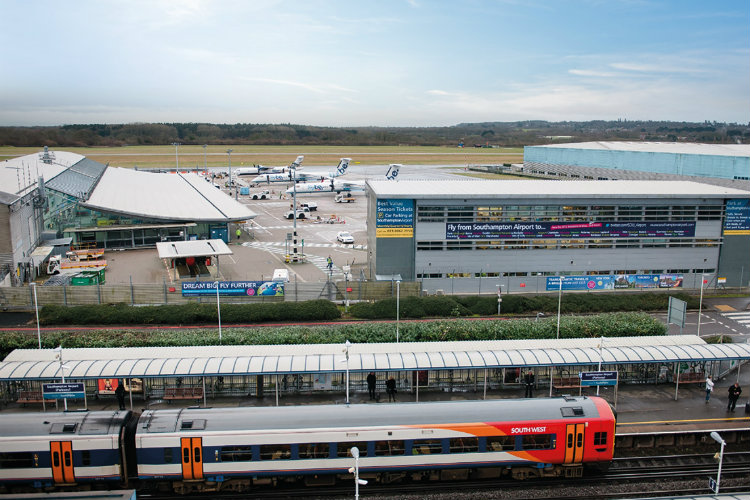 Southampton airport was heavily reliant on Flybe
Services to Aberdeen, Belfast City, Dublin, Manchester, Newcastle, Leeds Bradford and Teesside will begin at the end of this month.
There will be an initial daily weekday service to Belfast City, Manchester, Newcastle and Aberdeen on 22 June, with Leeds Bradford and Teesside following on 29 June and Dublin on 23 July.
The airline, a former Flybe franchise partner, said frequency of services "will be increased as appropriate" throughout July, August and September.
The resumption of services will be a lifeline to Southampton airport. Cirium statistics show that in March, shortly before the airline collapsed, Flybe provided more than 90% of its seats with 223 services a week.
Roger Hage, Eastern Airways' general manager commercial and operations, said: "We are pleased to announce that our Southampton flights are returning from 22nd June with a carefully considered initial frequency to support the major regions of the UK and ensure regional connectivity returns given its vital role in recovering economic prosperity.
"We will continue to increase frequency including the return of weekend services as demand returns along with adding new routes to our network."
Neil Garwood, Southampton airport's managing director, said: "As we restore airport operations, we are absolutely delighted to welcome back Eastern Airways, providing vital connectivity across the UK, and enabling the recovery of regional economies."