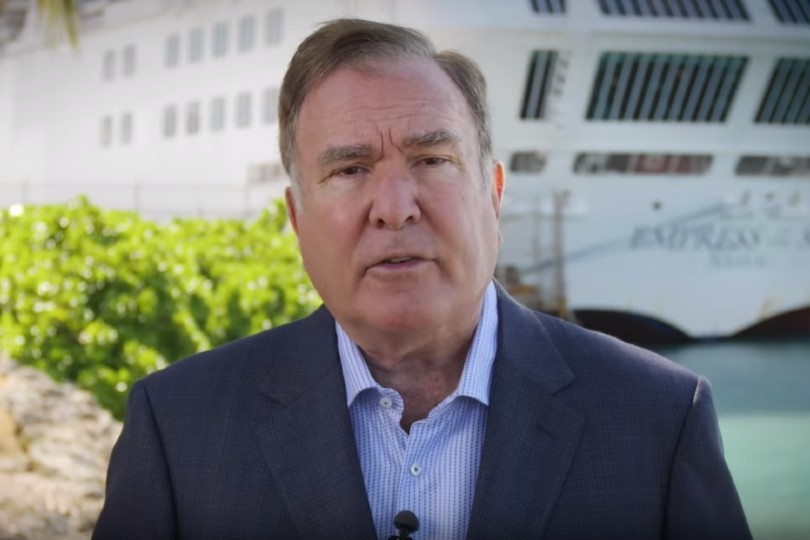 Royal chief talks developing new protocols, technology and when sailing will restart
Royal Caribbean Group chairman and chief executive Richard Fain may be fiercely competitive with other cruise lines, but Covid has altered those relationships slightly, as evidenced by the group teaming up with Norwegian Cruise Line Holdings (NCLH) to develop "enhanced" health and safety standards for the cruise industry – an extraordinary move for the long-time rivals.
But an unprecedented global pandemic necessitates unprecedented actions and Royal Group, like all cruise lines, is desperate to resume operations safely. At the time of writing, the group had cancelled all sailings up to and including 31 October, but this could yet change again.
"Our plan is to get cruising as soon aswe feel we can do it properly," Fain tells TTG editor Sophie Griffiths. "We wont rush that. Our guests and I are desperately anxious to get back. I'm getting letters and emails every day to that effect.
"We have to make sure we have the correct protocols in effect. It will depend on finalising those, the development of the disease and the steps governments and people are taking.
"There's been a dramatic increase in our knowledge. Testing and treatments are radically better and vaccinations seem to be making good progress."
THE A TEAM
To develop these protocols, Royal Group and NCLH have assembled The Healthy Sail Panel – co-chaired by governor MikeLeavitt (aformer secretary of health and human services) and Dr Scott Gottlieb (former commissioner of the US Food and Drug Administration, who helped attract "other high-calibre members").
These members include experts in public health, infectious diseases, biosecurity, hospitality and maritime operations.
"We and Norwegian shared the same goal of having really strong protocols," Fain explains. "And we set our sights for the panel as the real A team.
"We've worked closely with Norwegian, and the panel has worked amazingly hard. One of the things that characterises Royal Group people is passion. When we watch this panel work, they seem to have taken this on just as thoroughly. They are very innovative."
And knowledge-sharing with other lines goes further too. "We have others observing and we share information. We offered to licence our eMustering (electronic mustering) system for free to any other line that wants to use it. And other lines are sharing with us too."