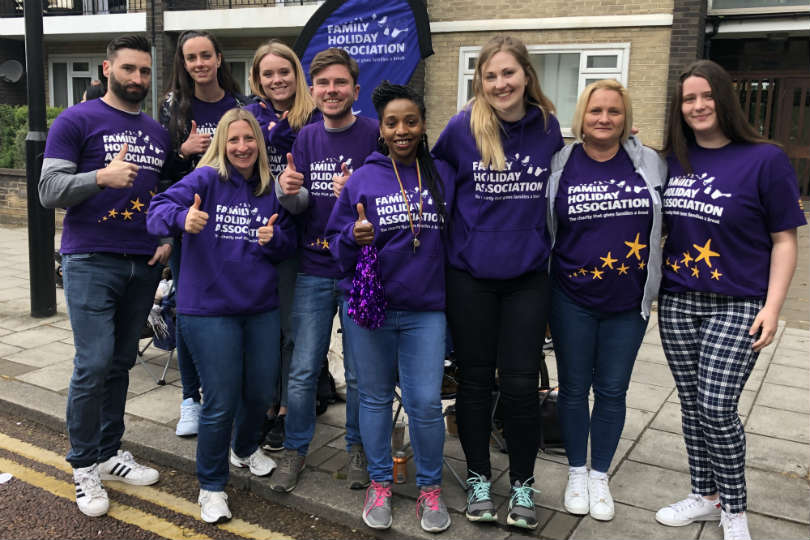 The Family Holiday Association team is aiming to help more people than ever before in 2020
The charity, which provides UK breaks to those facing some of the toughest issues life can deliver, is challenging itself to have its "best year ever", according to new chief executive Kat Lee.

Lee, who joined on 6 January, was previously head of youth programmes at Girlguiding and involved in the biggest overhaul of the charity's history, working to make sure its activities were "more inclusive and fit for purpose".

Prior to that, she worked at the Houses of Parliament and The Science Museum, focusing on making the London attractions more accessible to young people and families from different backgrounds.

Having "not known very much" about the FHA before researching its work when applying for the position, Lee told TTG the stories of how the organisation's work had benefited those it helped "captured her imagination".

Vital break
Whether it's a few nights in a caravan on the coast or a day out to a tourist attraction at the seaside, the FHA says it aims to bring sunshine to the lives of families facing challenges, from domestic issues to health problems.

"I was reading of families who have never seen the sea before or children saying their break was the first time they saw their parents hold hands – it shows the real impact," she said.
From her background in the charity and education sector, Lee said she could see more families "facing increasingly difficult circumstances" in recent years.

"A weekend at the seaside might not sound like much, but that break from the difficult day-to-day is so important."

In 2019, Lee said the FHA enjoyed "a fantastic year" providing breaks to just over 4,800 families – accounting for more than 18,000 people.

Travel sector help was "absolutely vital" in delivering that respite, with a number of the industry's charitable efforts supporting the FHA.