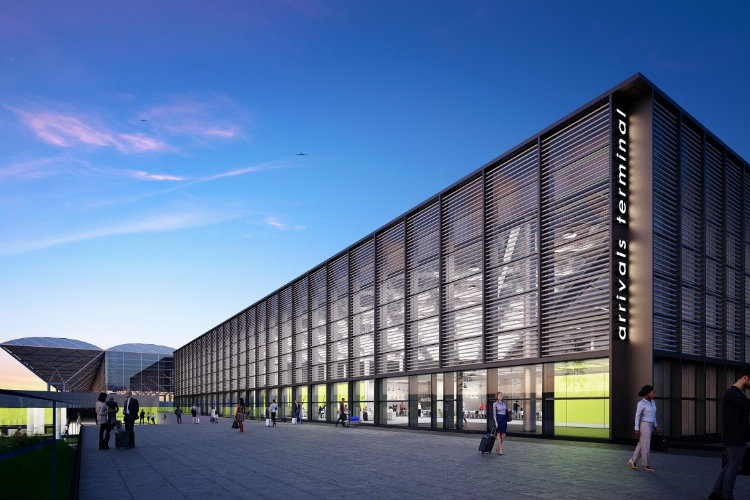 Stansted 3 CGI image - Terminal at dusk SMALL.jpg
Work on the 39,000sq/m terminal, part of the airport's £600 million transformation and growth programme, will begin in the spring and is due for completion in autumn 2020.

Its fly-through animation shows how the hub will look following the works, including improved passenger flow through the airport.

The new arrivals terminal will feature larger immigration and baggage reclaim areas, new shops and food outlets, a public forecourt and improve access to onward transport.

Stansted chief executive Ken O'Toole said Mace's appointment came ahead of "the most critical phase" of the airport's transformation.

"Mace has a great track record of delivering major projects like this on time, on budget and to the highest quality," said O'Toole.

"London Stansted's transformation project is really gathering momentum. We've made fantastic progress so far, but it's this year when the project starts to take-off when work begins on our arrivals terminal.

"The terminal is the most significant contract the airport has awarded as part of this project, and when complete it will provide a first-class, technology enabled, experience for our passengers."