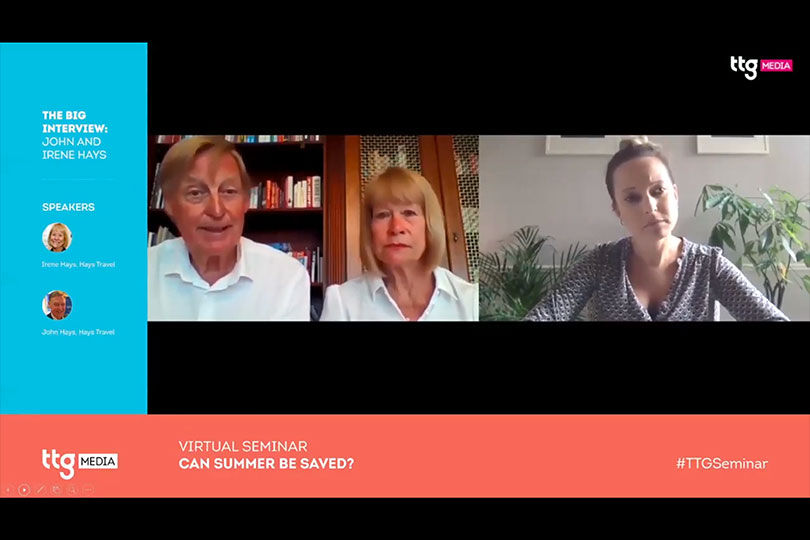 John and Irene Hays spoke during the latest TTG Virtual Seminar
Speaking during the latest TTG Virtual Seminar: Can summer be saved?, chair Irene Hays said the UK's largest independent agency had seen "really quite a comeback" over the past few weeks.
"Obviously it's nowhere near the numbers we were booking in January and February, but nevertheless there are definitely green shoots." She added that two weeks ago the agency took a booking for a £48,500 round-the-world cruise.
Asked if appetite for cruise was starting to return despite the negative press the sector received at the start of the Covid-19 crisis, managing director John Hays insisted interest in cruise was "strong".
"The cruise lines generally have behaved well," he said. "And because many of them are offering 125% off a client's next cruise, a lot of clients have booked for 2021 and used this 125% refund credit note."
The pair also discussed which destinations were performing well, noting an increased interest in smaller resorts that enable customers to social distance.
"It's too early to see if there are real trends," said John. "But we're feeling that people are maybe going for smaller resorts where they can socially distance."