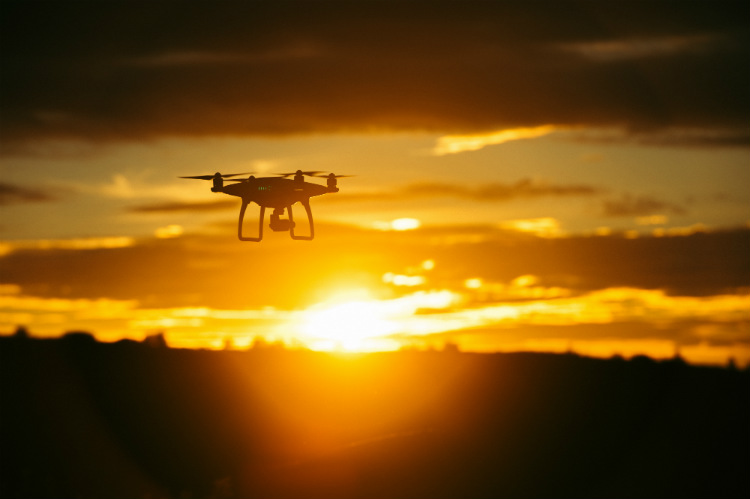 sorasak-222550-unsplash @boontohhgraphy drone.jpg
The call comes after departures at Heathrow were halted for around an hour on Tuesday afternoon (January 8) following sightings of a drone near the airfield at Britain's busiest airport.

It also comes after Gatwick airport was last month forced to suspend flights for more than 36 hours amid reports of drone activity near the airport.

On Monday (January 7), the government announced new measures to help police more promptly and effectively combat drone incidents, including additional powers to land, seize and search drones and fine rogue operators.

The government, meanwhile, has said it will expand the use of technology to detect and repel drones from sensitive sites like airports while drone operators will be required by law to register drones in excess of 250 grams with the CAA and take an online safety test.

Drone exclusion zones in, around and over airports have also been extended.

Brian Strutton, general secretary of the British Airline Pilots' Association, or Balpa, said this second drone incident in less than a month showed the importance of both airports and the government taking swift action on the matter and investing in drone protection technology "immediately".

"The Government should ensure every airport does so in the interests of public safety and should accelerate and strengthen its other drone legislation planned for later this year," said Strutton. "It's time to act swiftly and decisively."

Strutton praised Heathrow for its response, which involved immediately grounding departing aircraft until it was sure flightpaths were clear.

"An aircraft or helicopter collision with a drone has the potential to be catastrophic and so it's right that Heathrow shut until it was sure flights could take off and land safely again," he said.

"While it may be frustrating for the passengers who are delayed, it's their safety that must come first."

As Tuesday's incident at Heathrow unfolded, transport secretary Chris Grayling said the military was on standby to intervene, if necessary, as it did during the Gatwick drone disruption.

"We are in contact with Heathrow airport concerning the drone sighting," said Grayling. "I have already spoken to both the home secretary and defence secretary and the military are preparing to deploy the equipment used at Gatwick at Heathrow quickly should it prove necessary."

Ministers, including aviation minister Baroness Sugg, will meet with airport bosses on Wednesday (January 9) to discuss their preparedness for drone activity or disruption.

It is understood more than 1,000 flights and some 140,000 passengers were affected by the pre-Christmas drone activity at Gatwick.

Met Police commander Stuart Mundy confirmed it received reports of a drone sighting at Heathrow shortly after 5pm on Tuesday. "As a precaution, departures were stopped at the airport while initial enquiries were made. Once it was established it was safe to do so, departures were resumed just after 6pm.

"Police officers were among those who saw the drone and a full criminal investigation has been launched," Cundy added.

Those responsible for this latest incident and the situation at Gatwick last year remain at large.

The disruption had an inevitable knock-on effect on some holidaymakers. Derek Jones, chief executive of Kuoni parent Der Touristik UK, took to Twitter to reassure clients flying from Heathrow the operator was on hand to assist.

"We're already on the case contacting #Kuoni customers travelling out of #Heathrow this evening," said Jones. "[We] will do everything we can to take care of them and make alternative plans if necessary."