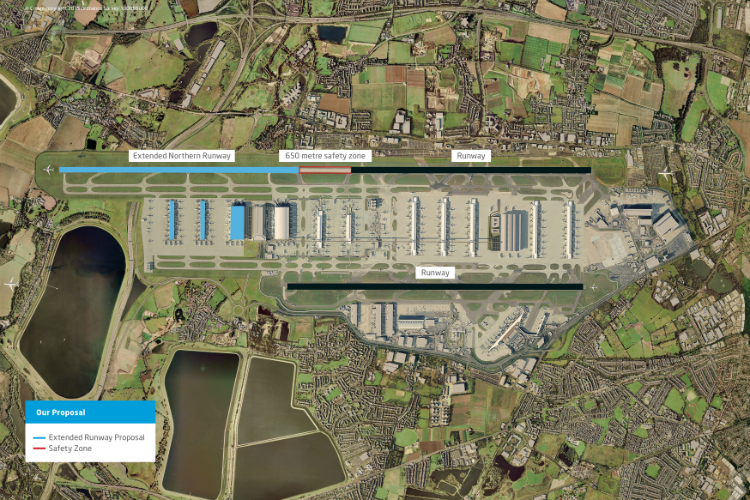 Heathrow Hub Extended Runway.jpg
Heathrow Hub, which proposes extending Heathrow's existing northern runway instead of building a new third one, says "serious errors" were made by the Department for Transport (DfT) which would likely violate the Planning Act.

Earlier this month, transport secretary Chris Grayling formally proposed to ministers plans for a third runway at Heathrow ahead of a vote on the proposal in Parliament.
MORE: Heathrow green light sets course for British airspace revolution

The plans favoured by the government were drawn up by Heathrow Airport, in lieu of an alternative vision presented by Heathrow Hub.

Heathrow Hub believes the airport's northern runway should instead be extended away from London and divided in two to create two in-line runways allowing aircraft to land on one and take off from the other simultaneously.

It says the plan would provide the same capacity as a new third runway at a reduced cost and with less impact on local communities and the environment.

The consortium has instructed legal advisors DAC Beachcroft to write to Grayling highlighting errors by the DfT in its Airports National Policy Statement (ANPS), which sets out the government's preferred expansion path.

Under section 13 of the Planning Act, a judicial review challenging a decision can be lodged in the six weeks after the final parliamentary vote on expansion.

Heathrow Hub, in its submission to parliament, says the ANPS fundamentally under-estimated the capacity benefits of its scheme.