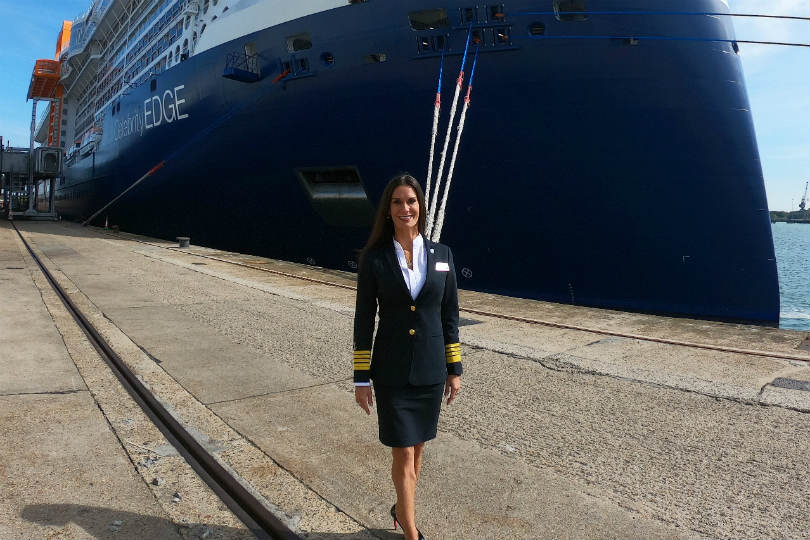 Captain Kate McCue beside Celebrity Edge
There were 27 women from 16 countries sailing Celebrity Edge out of Port Everglades on 8 March for a seven-day Caribbean trip, including captain Kate McCue and retiring pilot boat captain Cheryl Phipps.
The three British women involved were first officer Rachel Arnold from Bristol, guest relations director Julie Sherrington from Godalming and cruise director Sue Denning from Blackpool.
Guests also included trailblazing women in other fields, such as Madeline Stuart, an Australian model with Down's syndrome; child prodigy artist Autumn de Forest; and Kellee Edwards, the first black woman to host a national travel show.
There will be panel discussions, gallery exhibitions featuring female artists, excursions to women-led businesses at ports, and a cinema series showcasing female directors and actors throughout the sailing.