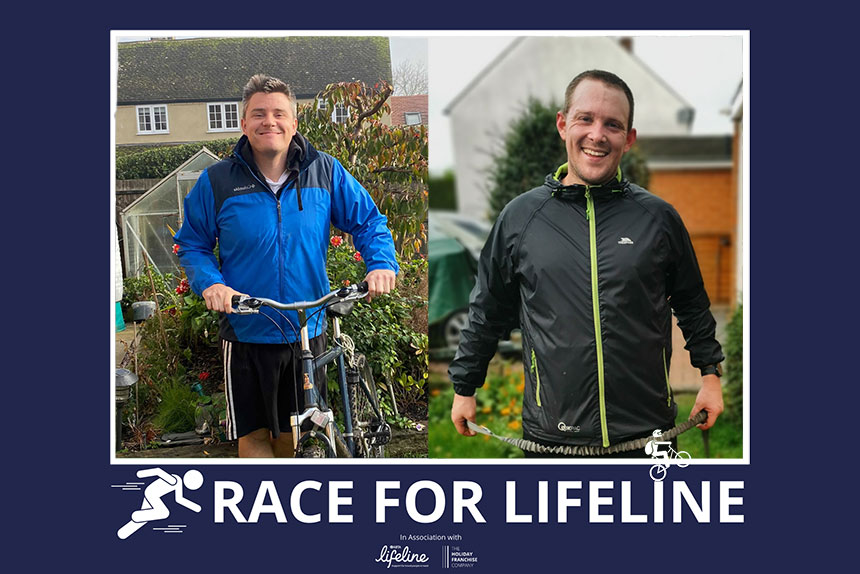 Luke Western (right) and Chris Storey have teamed up to fundraise vital cash for the industry charity amid the pandemic
Head of sales and marketing Luke Western and training and development executive Chris Storey have teamed up for the "Race for LifeLine" appeal to fundraise vital cash as the industry charity continues to support those in need amid the pandemic.
Western will run 19 miles a week, while Storey will cycle 190 miles a month until the Birmingham-based business, which is backed by homeworking specialist Holidaysplease, hits its target of £1,900.
John McEwan, Holidaysplease chair and ex-Abta chair, said: "I'm very happy that The Holiday Franchise Company is raising funds for Abta Lifeline.
"So many colleagues in the travel industry have either lost their jobs or are about to and they often turn to Abta Lifeline for assistance.
"Please support the appeal by The Holiday Franchise Company's campaign on behalf of Abta LifeLine, who do so much good to help colleagues in distress."
For more information about the Race for LifeLine appeal and to donate, visit here.