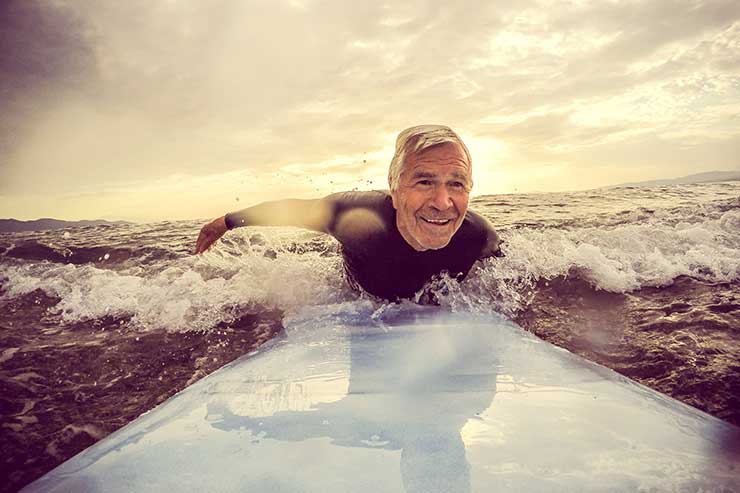 Older travellers are keen to resume travelling and will spend more to ensure a safe trip
AllClear Travel Insurance found holidaymakers are prepared to spend an extra £1,335 on ensuring holiday safety when they finally travel again, including better insurance, higher quality accommodation and options such as private excursions and transfers.

Those with underlying health issues are willing to spend even more (£1,644) to ensure they have as safe a trip as possible.

The survey revealed the majority of UK households (55%) want to resume travelling now that Covid-19 vaccinations are being rolled out.

There also appears to be a move away from looking for the cheapest insurance policy with 36% of people wanting to buy the "very best insurance" that covers them for Covid before their next trip.

Garry Nelson, head of marketing for AllClear, which specialises in covering travellers with pre-existing medical conditions, told TTG that the key to people travelling again was the rolling out of the vaccine in the coming months.

"People will be prepared to spend more money on travel insurance," he said. "They are prepared to have a more comprehensive level of cover. They want to feel safe and they are covered."

Nelson said its research showed significant "pent-up demand" for travelling again among the older generations.

"For the over-55s, there's so much pent-up demand," he added. "They want to get away – as soon as they feel it's safe, they want to go."

Nelson said the pandemic may make the 20% of people who don't usually take out insurance when they travel to think again as they realise what "a risky thing it is to do".

He added that he hoped for more of a recovery in sales by late March within its specialist market.

"They don't buy the day before they travel," he said. "They buy a few weeks before travel. We know demand is there – it could be boom time when it does resume."

Nelson said there were more "unknowns" as the vaccine is rolled out, including whether vaccination information would have to be shown in passports or other travel documents, or if people who have been vaccinated will receive a discount on their premiums.