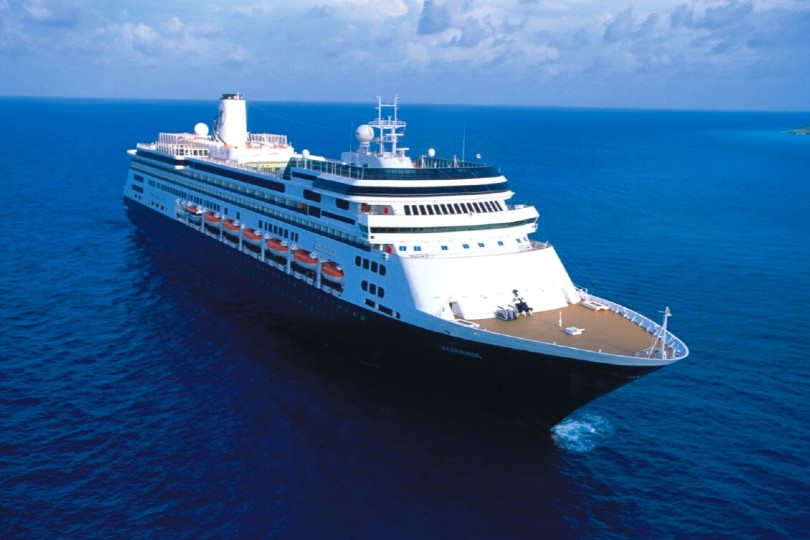 Guests on Holland America Line's Zaandam have been quarantined
Thirteen passengers and 29 crew members became ill on Zaandam as it was heading north from Valparaiso in Chile on the way to Fort Lauderdale in Florida.
Testing for Covid-19 is not available on the ship, but as a precaution all 1,243 guests must now stay in their cabins and receive meals through room service.
Crew members are also being quarantined, except those who are needed to operate the ship, who are self-isolating when not performing essential duties.
Zaandam's South America voyage set sail from Buenos Aires in Argentina on 7 March and was scheduled to finish in San Antonio in Chile on 21 March, before Holland America suspended its global operations amid the coronavirus pandemic.
The cruise line believed guests would be able to catch flights home in Punta Arenas, Chile, but says it was "not permitted to do so".