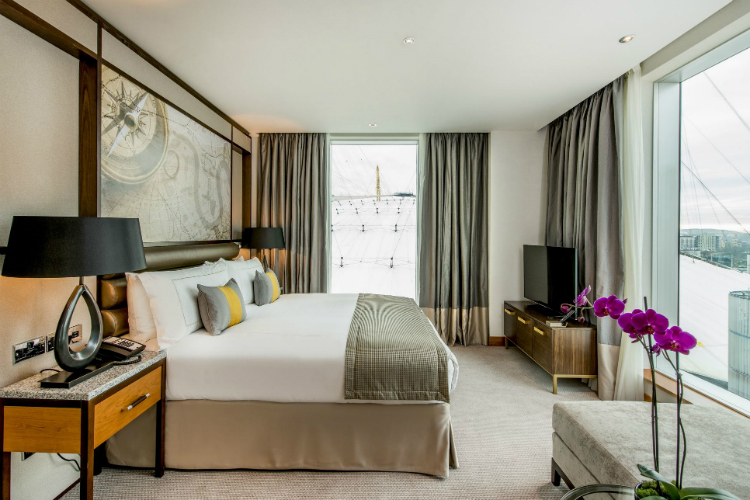 IHG O2 Arena _DSC0725.jpg
IHG has entered into a conditional agreement with Fonciere des Regions to rebrand and operate 12 "high quality open hotels" overall and one pipeline hotel into its portfolio across the UK.

The deal will expand the presence of the InterContinental brand, and enable IHG to launch its luxury boutique brand, Kimpton Hotels & Restaurants, in the UK, "adding multiple hotels for the brand in prime locations in major city centres", including London, Manchester and Edinburgh.
IHG said the move marked an important step in IHG's plans to take the Kimpton brand global, building on the first signings for Asia and China last year, and "will act as a catalyst for Kimpton's growth in Europe".
IHG added the deal would "establish a presence" for a new upscale brand, which will be launched later this year.
The brand, principally focused on conversion opportunities, will offer customers "an informal but differentiated experience" in the upscale segment.
Keith Barr, IHG chief executive, said: "We are focused on continuing to expand our leadership in luxury and upscale, which are both high-value segments with significant growth potential.
"Bringing Kimpton to such an important market as the UK is a key part of our plans, as is the introduction of our new upscale brand, which will provide an exciting, differentiated offering to both guests and owners.
"Together with the recent addition of Regent Hotels & Resorts to our portfolio, we are building real momentum behind our plans to deliver industry-leading net rooms growth."