Intrepid launches social media fight against elephant abuse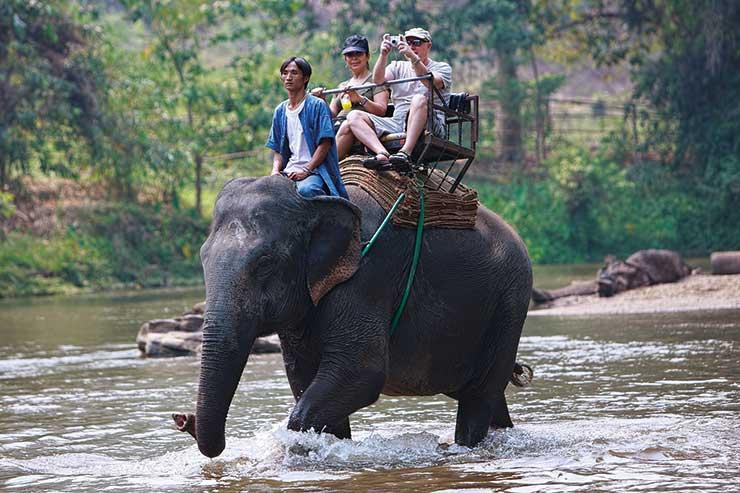 The campaign is timed to coincide with this Sunday's World Elephant Day. A short video highlights what the operator says is the cruelty and violence that elephants suffer while being trained to be ridden by tourists.
It will feature on the Intrepid Loves Agents Facebook page as well the operator's consumer-facing social media channels. Travellers and agents are encouraged to share this across social media channels with the hashtag #bekind.

Intrepid was the first global travel company to stop offering elephant rides on its trips in 2014. Since then, 160 tour operators have followed suit. However, the latest research from World Animal Protection shows that many venues are still offering elephant rides, with the animals enduring horrific conditions.

A 2017 global study by research company Kantar showed that the number of people who find elephant riding acceptable dropped from 53% to 44% in three years. It also showed that 80% of tourists would prefer to see elephants in their natural environment.
Intrepid Group co-founder Geoff Manchester said consumer awareness of the issue was still not where it should be.
He said: "I have to own up to being the first Intrepid leader to take travellers on elephant rides decades ago. We just didn't know any better.
"When welfare red flags were raised we couldn't ignore it, so we funded World Animal Protection research on the topic. After we learnt more, we had to put our values ahead of profits. We made the pioneering decision to be the first global tour operator to end elephant rides. Not knowing is no longer an excuse for our industry."

Intrepid also revealed that it has become the world's largest travel company to achieve B Corp certification, a global responsible business certification with members including Ben & Jerrys and Patagonia. Achieving the certification means that Intrepid Group's board are required to not only make the business a success for shareholders, they also have a duty to ensure that the business has a 'positive impact on society and the environment'.
People can pledge their support and help end elephant riding for good by making a donation to Intrepid's World Elephant Day fundraiser.
Every dollar will be matched by Intrepid Group and 100% of donations will go directly to the projects being supported, which are World Animal Protection, Friends of the Asian Elephant and the Sri Lanka Wildlife Conservation Society.