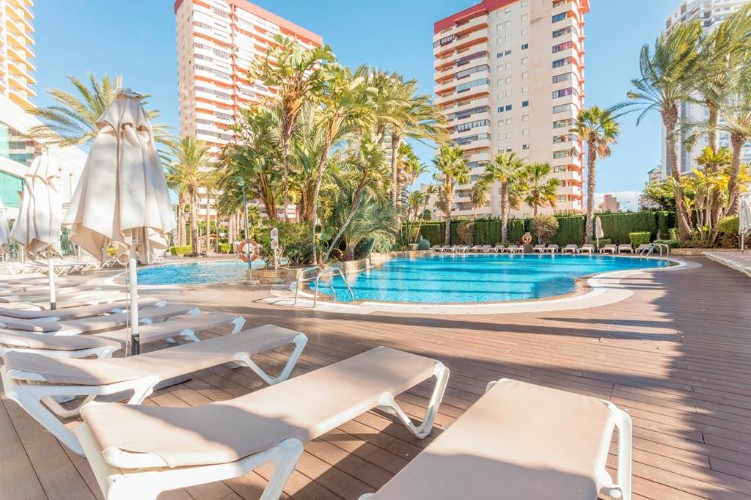 Jet2 AR Diamante Beach and Spa Calpe
More than 300 agents are expected to attend the conference at AR Diamante Beach & Spa in Calpe on 25-28 November.
Details of the conference, which will be given the theme of La Gran Reunion (The Big Reunion), were announced at a launch event for agents in Manchester on Wednesday (6 June).
Jet2holidays' head of trade Alan Cross said: "Since we last came together for our annual VIP conference, our partnership approach to working with independent travel agents has gone from strength to strength and we remain absolutely committed to supporting them."

It will be the second year that Jet2holidays has run one single extended conference for agents who will hear about the company's latest plans from senior figures at the company including chief executive Steve Heapy.
The conference will also include presentations, supplier showcases, quiz, gala dinner and awards ceremony to recognise the best-selling agents of the past year.
The Jet2holidays' Got Talent contest will return for the third – and final –time, giving agents to show off their talents on stage at Benidorm Palace.
Cross said Jet2holidays would be focusing on developments over the past year, such as growing its trade team to 20 people, new destinations and how it is continuing to invest in partnerships with agents.

"This year's conference will celebrate these successes, but more importantly it will give us the opportunity to come together and examine the mutually beneficial partnership opportunities that Jet2holidays offers," he said.

"With Peter Andre joining us at the AR Diamante Beach & Spa, this promises to be our most productive and most star-studded conference to date."

Conference delegates will be flown to Alicante on charter flights from Birmingham and Newcastle airports using a new Boeing 737-800 aircraft.