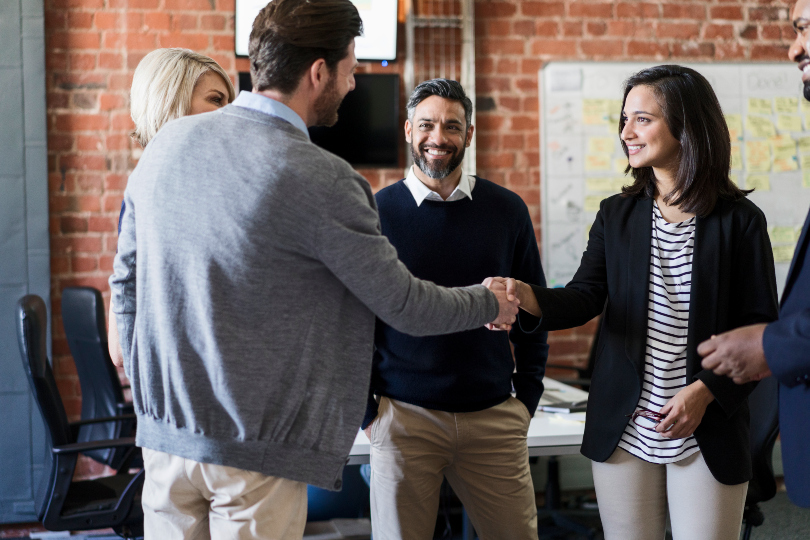 For many people, attending an event for the first time or alone is daunting
"They're never in the office, they're always out freeloading and enjoying themselves, while I'm left behind holding the fort?"

Or perhaps you think the opposite… "Wow, look how dedicated that person is, they're there acting as an ambassador for their company, supporting the partners that support them and, in many cases, giving up their own valuable time, evenings, weekends etc."

If you think the former, are you genuinely in that camp, or, if you were honest with yourself, are you a tad jealous that it's not you?

Remember, perception versus reality is often distorted.
While it may look like the same people frequenting the same events with each other, it's probably no different from you going to your favourite coffee shop twice in a week and bumping into the same friend.
Your perception would be that they're there all the time, but actually they just so happen to be there the same days you are.
Let's not forget, you're only seeing the glamorous, smiley, posed photos. For many people, attending an event for the first time or alone is daunting.
Walking into a big room full of unfamiliar faces, you're suddenly expected to be this super confident individual who can approach anyone and strike up a conversation about anything.
For most of us it doesn't come naturally, and we have to work at it. It is most definitely networking, with the emphasis on "working".