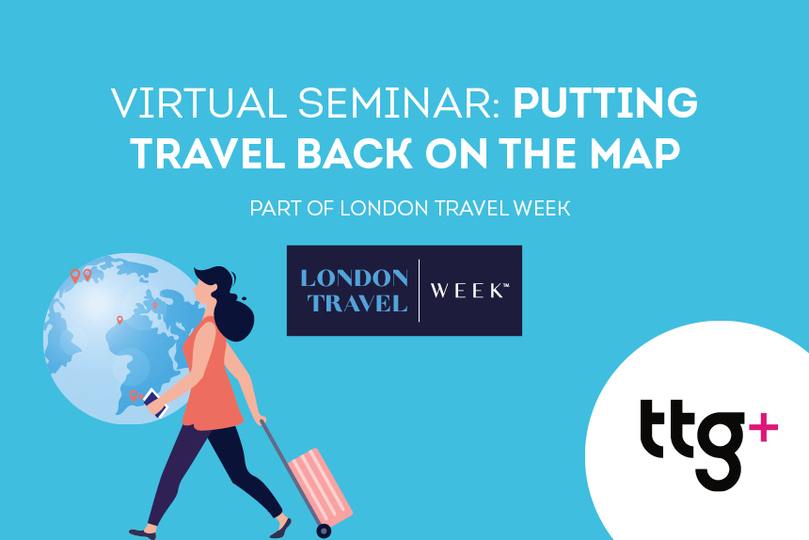 The first 100 delegates to sign up to the seminar will be given free tickets to attend WTM Virtual, taking place Nov 2 -6.
With news that travel corridors are being reinstated for some holiday destinations and the government finally committing to rolling out a "test and release" programme for travellers, there seems to perhaps finally be light at the end of this very dark tunnel.
So how can we put travel back on the map?
That's the question TTG will be addressing in the latest TTG virtual seminar, taking place on November 5 as part of London Travel Week, with the first 100 TTG+ members to sign up to the seminar given free tickets to attend WTM Virtual, taking place Nov 2 - 6.
Kicking off at 9.30am on November 5, the seminar will open with a session exploring how "travel is still alive and ready to kick", as vice president of insights at Forward Keys, Olivier Ponti examines the current state of the market and where the next opportunities might lie.
Following this, a panel will examine what we can learn from our international neighbours, exploring how different countries have introduced methods like travel bubbles and airport testing, to see what lessons can be learned can to restart the global travel and tourism sector.