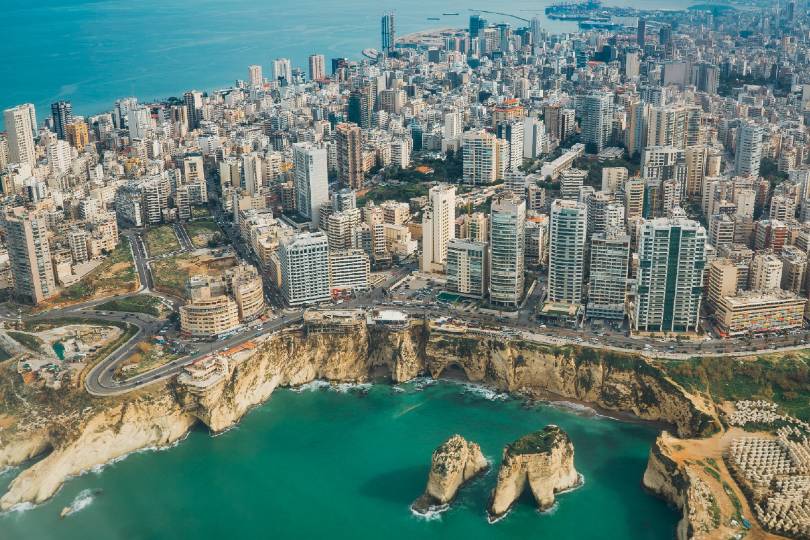 The blast happened near Beirut's port (top of image) (Credit: Piotr Chrobot / Unsplash)
The blast happened at around 6pm local time (3pm UK), the BBC reports, near the city's port.

Footage posted on social media shows a building ablaze, before a massive explosion sends a huge mushroom cloud into the sky.

The shockwave rocked much of the city, blowing out windows, flipping over cars, and causing several buildings near the site to collapse.

It is feared hundreds could yet be trapped beneath rubble.

President Michel Aoun said the blast was caused by thousands of unsafely stored ammonium nitrate, commonly used as a fertiliser – and makeshift explosive.