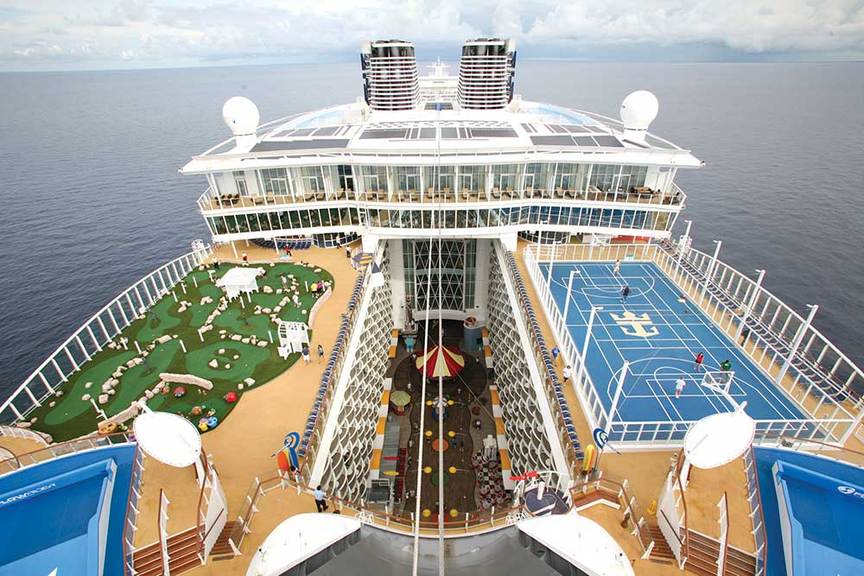 Royal Caribbean said security footage indicated the passenger "intentionally went overboard"
The man reportedly leapt from the 10th deck of the ship – one of the world's largest cruise vessels – while it was docked in San Juan, Puerto Rico.
Royal said it was assisting authorities with the investigation into the guest's death.
"Security footage indicates the man intentionally went overboard from Oasis of the Seas. Our hearts go out to his family and loved ones during this difficult time," the line said in a statement.
The passenger was reported to be a 46-year-old man from Florida, working as an events contractor with LGBTQ+ travel firm Atlantis Events, which had chartered Oasis of the Seas on a week-long Caribbean sailing from Miami.
A four-hour search was launched on Wednesday evening (22 January) as the 4,000 passengers onboard were assembled to establish who was missing.