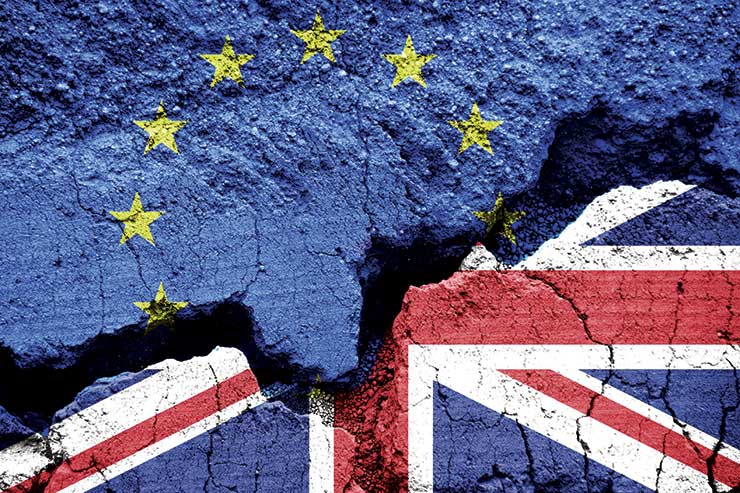 EU and Union Jack flags - Brexit
Sky News has obtained a leaked confidential document from the Border Force looking at the potential impact of a no-deal Brexit on UK passengers travelling to and from EU countries.
In the internal presentation, Border Force warns UK citizens will no longer have access to e-gates at EU airports, even though EU citizens will be permitted to use these gates at UK airports.
Border Force also warns that UK travellers could be subject to questions from immigration officials at EU airports about their reasons for travel.
A no-deal Brexit could also have an impact on flight schedules, which would "likely lead to disruption to commercial flight schedules, leading to flights arriving out of sequence and contributing to queues building at major airports".
The presentation adds there could also be "significant outbound queues" at St Pancras station in London, where Eurostar train services depart for continental Europe.
The government has said it does not comment on the content of leaked documents.