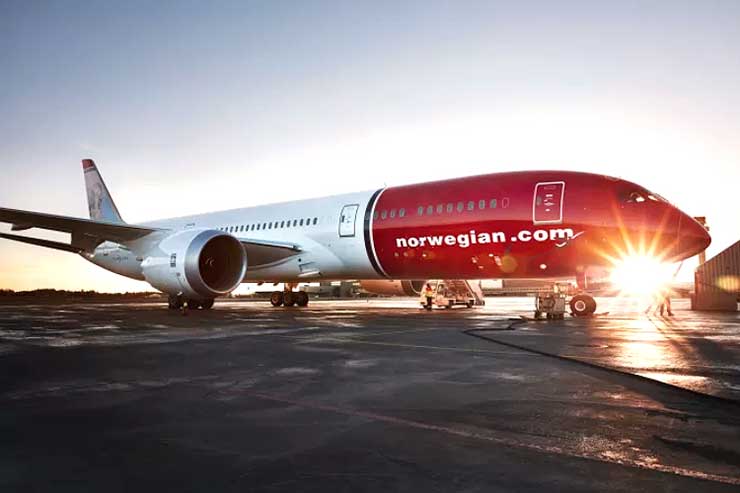 Norwegian has also announced it will have to make some temporary lay-offs
The airline will make cuts to services, representing about 15% of its total capacity, across its entire network between mid-March and mid-June.


Chief executive Jacob Schram said: "This is a critical time for the aviation industry, including us at Norwegian.
"We encourage the authorities to immediately implement measures to imminently reduce the financial burden on the airlines in order to protect crucial infrastructure and jobs."
Norwegian said the cancellations would affect a "significant share" of the carrier's staff including flight crew, ground employees and its office locations.
"We have initiated formal consultations with our unions regarding temporary lay-offs for flying crew members as well as employees on the ground and in the offices," added Schram.
"We will continue to engage in constructive dialogue with unions and employees to work through this difficult situation together."
Norwegian has yet to announce details of its planned capacity cuts and added that "more details will be shared as soon as they are ready to be implemented".
Currently Norwegian carries just less than six million UK passengers per year from Gatwick, Edinburgh and Manchester.

It is the third largest airline at Gatwick and employs more than 1,200 UK-based pilots and cabin crew.