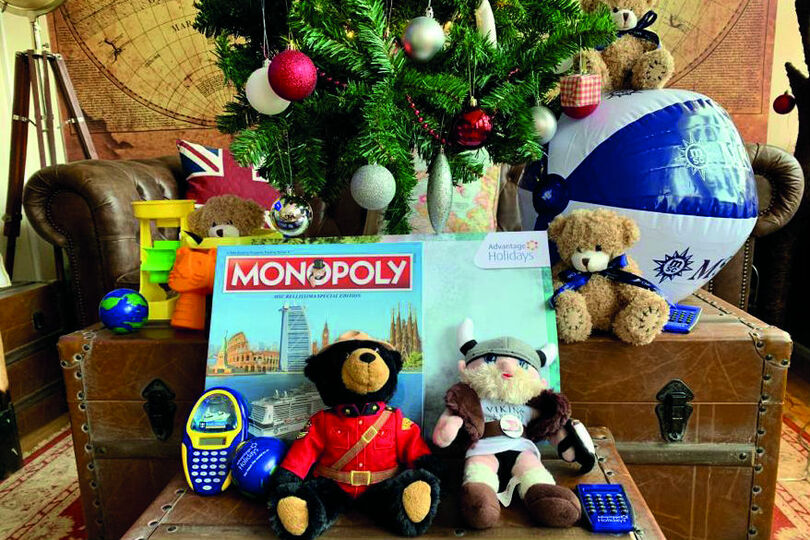 Ponders also held a gift giveaway, putting to good use "travel-branded nik naks" it had collected
The Ponders Travel team has called upon industry suppliers and local businesses to help it boost festive joy around their home village of Over in Cambridgeshire.
Inspired by a recent BBC Breakfast broadcast, when viewer Terrence, who has spent Christmas Day alone for the past 20 years, was given a Christmas tree, Ponders staff decided to welcome those facing a solitary Christmas period.
It will open its doors on Monday 23 December offering food, music and gifts – with tour operators and cruise
lines donating items.
"Even if it's just a few hours of getting out of the house and having some companionship – we think it really does go a long way at this time of year," said senior travel consultant Millie Windeler.
Ponders also held a gift giveaway, putting to good use "all of those travel-branded nik naks" accumulated by the team throughout the year.
Cuddly toys, sweet treats, board games and other items were awarded last week to a number of deserving children and adults, as chosen by the local community on Facebook.
"We're lucky enough to get a lot of gifts sent to us during the year and these could mean a lot to someone," said Windeler.
The initiative saw a local resident reach out to Ponders, telling the team of her friend, a mother of two being treated for cancer. The team has since been devising a plan to help the family create memories and is looking to send them away on a UK break in the new year.